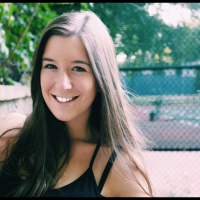 Alexis Mergruen | Nyack
Alexis Mergruen is a second year counselor in the most tutim edah – Shorashim!! You can see her during the summer on the migrash repping Shorashim purple and University of Maryland gear! She is starting this fall and will be double majoring in elementary education and special education. She can be reached at amergz@aol.com.
I went to public school all of my life, only went to synagogue on High Holidays, and while I was at shul I never knew what anything meant. When I first came to Camp Ramah, it definitely was not my comfort zone, it was actually quite the opposite.
On the first day of camp my co-counselor immediately started counting the kids in Hebrew. I only knew how to count to four in Hebrew, and both of my co-counselors's were fluent. In the Chadar Ohel all of the announcements were in Hebrew, and even our camp schedule was in Hebrew. I was overwhelmed. However, Camp Ramah isn't the kind of place to leave you overwhelmed. The Ramah community encourages you to challenge yourself, and seek help when a problem arises.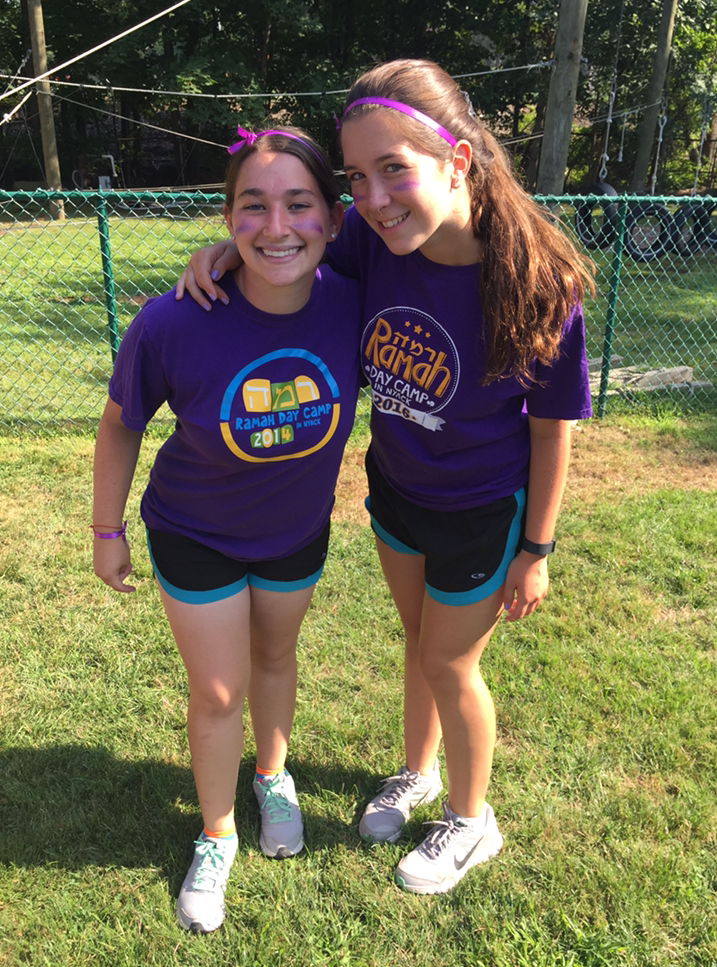 I went to ulpan, an after-camp activity which occurs once a week, where the mishlachat teach all different levels of Hebrew. Here I learned how to read in script, count to one hundred, and question words. One Shabbat this summer after singing zemirot in the chadar, I came to realize that I actually was not pronouncing any of the words correctly to the song I was singing. This lit a fire in me; I again went to ulpan and within days they taught me all of the words to that song.
Soon, I decided to take on a new challenge– leading tefillot in my edah. While this may seem small to some people, (after all, I am praying with six-year-olds) it completely terrified me.  What if my campers saw me mess up? Even worse, what if the entire edah noticed? With help from my roshes and s'gan I made it through unscathed, and afterwards I felt amazing.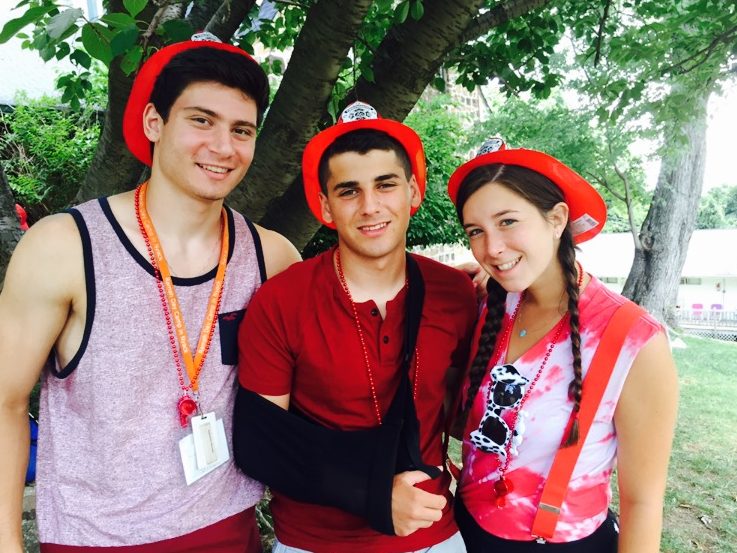 Now I was ready to push myself even further. I decided I wanted to read Torah. I haven't read Torah since my bat mitzvah. Back then, I had a tutor and weeks of practice. This time, I only had 5 days, and the task seemed nearly impossible – but I was determined. I wasn't going to let this disadvantage stop me from achieving my goal. From working with many tzevet who were eager to help me learn my aliya, to my rosh reassuring me that I won't get fired if I throw up on the Torah, I felt confident reading from the Torah in front of the entire camp. Afterwards, I received a million hugs, full of love, from my community that supported me. It was a feeling I could never fully describe.
So, here's my advice: don't just come to camp, but go the extra mile. Find what scares you and go for it. Challenge yourself to continuously learn and grow. Camp Ramah is a place that will support you in your journey and then you will feel like I feel: that Camp Ramah is my comfort zone.