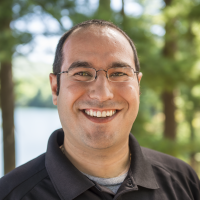 Mishlachat Connections: Bringing Israel to Camp & Camp Back to Israel
Josh Edelglass | New England
Josh Edelglass has been spending his summers at Camp Ramah in New England since 1987, and he began working on staff in the summer of 1995.  He joined the year-round team in 2000, and has been the Assistant Director since the spring of 2011. Josh has worked on the faculty of numerous synagogues and Hebrew schools. Somehow, on top of living and breathing Camp Ramah, Josh continues to produce a move-parody web-comic, Motion Pictures, which can be found online at www.motionpicturescomics.com. The following article was first published on JewishBoston.
Our mishlachat, our wonderful delegation of Israeli staff-members, are a critical part of life at Camp Ramah in New England. We have over sixty Israeli staff-members on our tzevet (staff) team.
Our hevrei mishlachat are a core part of the Ramah kehillah (community). Through the connection they form with our amazing young Israeli staff-members, Ramah hanichim (campers) form powerful bonds with Israel. Israel becomes something real for our hanichim (campers), something they love.
Our hevrei mishlachat work as madrichim hevrati'im (bunk counselors) as well as mumchim (specialists) in all sorts of different areas around camp: sports, arts, music, teva (nature), havalim/tipus (ropes/climbing), hinuch (Jewish education) Tarbut Yisraelit (Israeli Culture) and much more. We have an Israeli staff-member in almost every tzrif (bunk) in camp.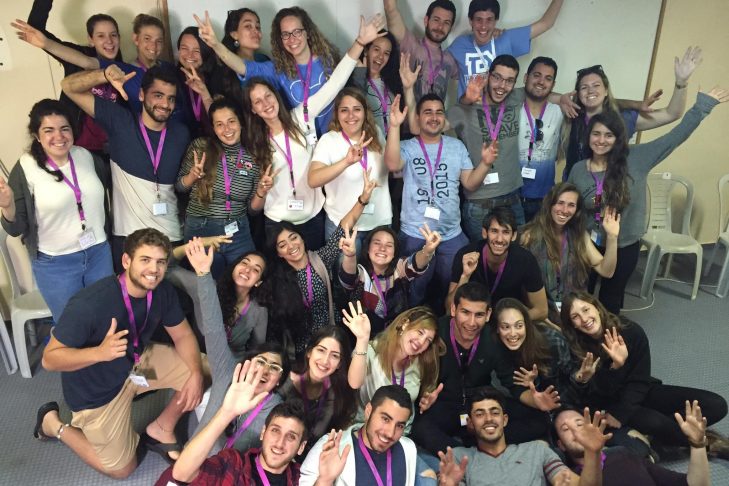 Here are some words from Rivka Elbert, a first-time shlicha (emissary) from Israel:
"My name is Rivka Elbert, and I am 21 years old from Ramat Gan, Israel. In April I was released from the army after two years as a search and rescue instructor and practice programmer at the IDF. My parents and my brother made Aliya from the Soviet Union in 1987 after 12 years of fighting. My dad was a prisoner of Zion. My family's history is what connects me the most to my current job in camp as a specialist in our Tarbut Israelit (Israeli Culture) program. I love my job! Bringing Israel to the hanichim (campers) every day makes me so happy, I feel like the connections that I'm making with them are a way to create their connection to Israel. In Tarbut Israelit we run peulot (programs) about Israeli geography, innovations, inventions and cultural aspects that the kids don't get to experience or learn about in school. I feel so lucky to wake up every day and know that I'm bringing "my Israel" to the hanichim at Camp Ramah in New England."
Rivka and Ido Goldstein, another first-time shaliach, wrote these words together describing their experience of being a shaliach at Ramah:
"Being a shaliach (Israeli emissary) is waking up every day thinking: How am I going to bring Israel to my hanichim today? Being a shaliach is being asked every day: "Do you have this or that in Israel?" We love being shlichim at Camp Ramah in New England because it is like being home away from home. The warm and welcoming Jewish community here just makes you want to be a part of it. Our job here feels so important because you know that you are a part of something bigger which is keeping the connection between Israeli Jews and the diaspora Jews alive and kicking. The new relationships and connections that we make and create will be remembered for years to come. This experience is nothing like we have ever experienced before! It is meaningful for us and for the hanichim. When we go back to Israel we will definitely recommend that our friends follow our lead and come to Camp Ramah in New England!"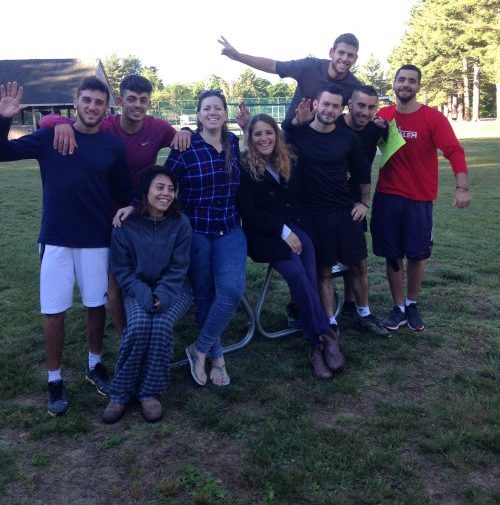 Rotem Ad-Epsztein, our Rosh Mishlachat (the head of our delegation of Israeli staff), shared these thoughts:
This is my 15th summer at Camp Ramah in New England. My first summer was right after being released from the army at age 20. Now I come back to Ramah with my husband Uri and our two daughters: Lotem and Tamar.
"As a first year shlicha (emissary), I thought it was only a one-direction effect: I am coming from Israel, I will bring Israel to camp by making super peulot (activities) that everyone will remember. I will talk about Israel in the morning, noon and night. After my first summer, though, and throughout my years at camp, I realized that I was wrong. It is not through the peulot (activities) that I bring Israel. It is how the shaliach brings him/herself to the campers: the way he or she behaves, his/her DERECH ERETZ, small talk that happens in the five minutes spent talking to the campers before they fall asleep, it is with talking to another staff-member on the way to Chadar Ochel (Dining Hall), in the way he/she makes personal connections, every moment of every day, with all the other campers and staff-members."
I was wrong about another thing, too. While I knew that I was bringing Israel to camp and striving to positively affect all of the American campers and staff, I didn't realize how powerfully they would affect me and every shaliach that comes here.
Our delegation from Israel comes from variety of Jewish backgrounds: some secular, some Orthodox. Few come from a Conservative background. Some never went to shul before and some pray with a Mechitza. The first week at camp, when the shlichim first experience t'fillot at camp, some of them find it strange. Some struggle with the Egalitarian environment of men and women davening together.
By the end of the summer, and after the shlichim leave camp, they begin to understand how many things they learned, things that they never would have experienced if not for being at camp. It impacts their thinking about their Jewish identity, Jewish tradition,and the Egalitarian experience, learning new ways to express themselves as a Jew, and learning about living as a Jew outside of Israel.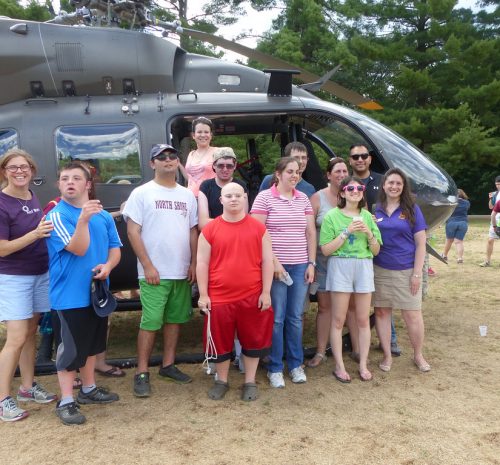 The "group of Hope" (the kids and young adults with disabilities in Ramah's Tikvah Program) always affect the shlichim deeply. Many of our Mishlachat don't have any prior experience with kids with disabilities. The connections they form with our Tikvah participants allows the shlichim to go back to Israel as better people, more understanding people, more "care about" people, more empathic people.
As much as the Israelis at Camp Ramah affect all of the Ramah campers and staff, camp and this overall experience affects the Israelis just as deeply.