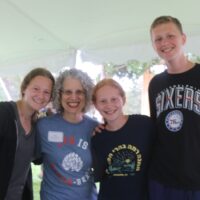 Camp Ramah and the Rubin Family –
Four Generations and Counting!
"There is no question that our future grandchildren will go to Camp Ramah. It's just a matter of which camp," said Rabbi Moshe Schwartz, son of Dr. Shuly Rubin Schwartz, chancellor of The Jewish Theological Seminary.
Rabbi Moshe's children are only in middle and high school now, but based on his family's past, he is confident he can predict its future — at least when it comes to Camp Ramah. Head of school at the Krieger Schechter Day School in Baltimore, Rabbi Moshe is among the third generation of the family created by the late Rabbi Mordecai Rubin and the late Gilla Pearlstein Rubin to attend Camp Ramah. His three children — Rina, Liba, and Elie — are members of the fourth generation. It's therefore a pretty safe bet that some — if not all — of their children will in turn become the fifth generation of Ramah campers and staff.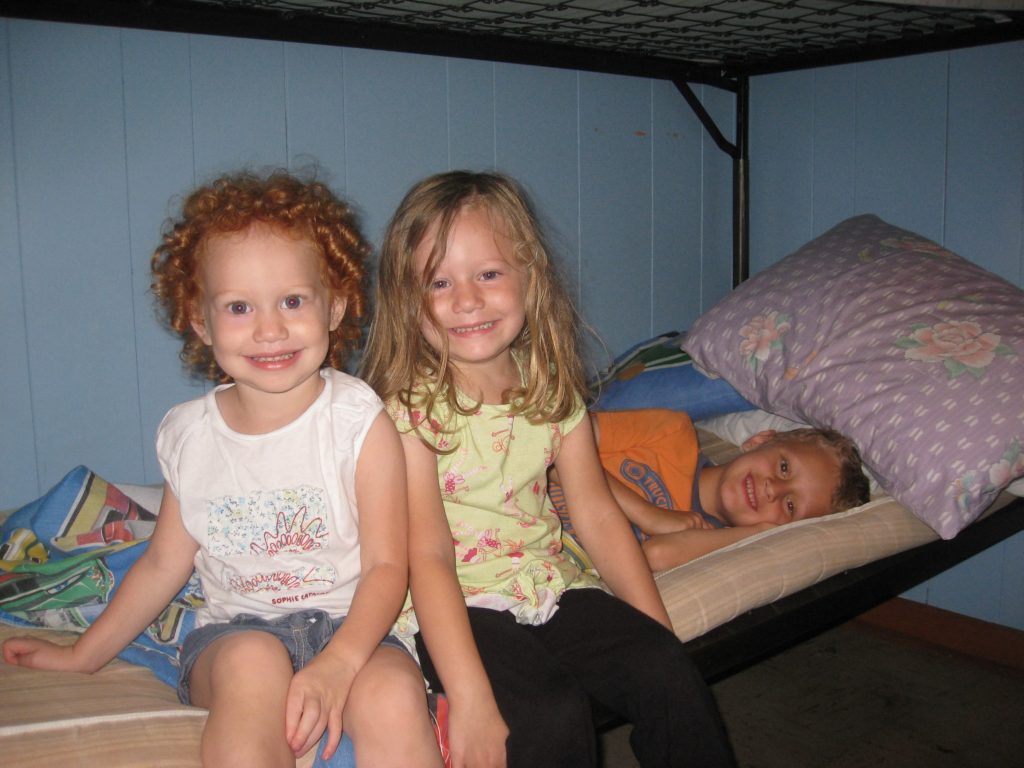 Mordecai and Gilla Rubin worked at Camp Ramah in the Poconos during the summers of 1950-1952 while they were both students at The Jewish Theological Seminary (JTS), he in the Rabbinical School and she in the Teachers Institute. Since then, every one of their three children, 11 grandchildren and five camper-age great-grandchildren have attended one of the Ramah camps.
"My parents were at Ramah when it was just the beginning, when Jewish educational camping was just coming into its own," said Dr. Shuly Rubin Schwartz, as she reflected on how much has changed since those early years.
Dr. Schwartz serves not only as the Rubin family's historian, but also as an expert on the founding and development of Ramah, having written her master's thesis on the subject. 
"Research has shown the power of informal Jewish education. Jewish living in a natural way, away from one's parents, can be a deeply empowering experience. The level of autonomy that camp gives kids, and the opportunity it provides for them to be among like-minded peers and strong Jewish role models enables them to figure what and how they want to live their lives," said Dr. Schwartz, who met both her late husband and her current husband at Camp Ramah.
It is this sense of independence within a supportive Conservative Jewish environment that Dr. Schwartz's niece Ariella Kurshan, a business executive in Washington, DC, remembers and appreciates most from her many summers at Camp Ramah in the Berkshires. "I want my kids to have those formative experiences as soon as they are old enough," she said.
"My kids are just two, five, and seven, but every so often I already think about whether we should send them to Ramah New England, where many DC-area kids go, to Ramah Berkshires, or to Ramah in the Rockies, since my husband is from Denver." Kurshan said. Her seven-year-old son now attends the Ramah Day Camp of Greater DC. 
Dr. Schwartz noted that the 11 members of the family's third generation — all of whom attended or worked at Camp Ramah in the Berkshires at some point — valued being together as cousins in the camp setting. One of these cousins, Dr. Schwartz's daughter Hadar, married a Camp Ramah alumnus; their six-year-old son attends Ramah Day Camp in Nyack, NY.
"There was something lovely about the cousins being in camp with each other. In addition to their family ties, they also got to know each other in their peer group," Dr. Schwartz said.
She noted that much has changed in American Jewish society since Ramah's early years. "Ramah has been able to grow, adapt and flourish beyond its founders' expectations," she said. 
"In fact, Ramah in some ways pioneered some of the changes, such as the inclusion of campers with disabilities," Dr. Schwartz said, referring to Ramah's Tikvah program, which was founded 50 years ago and now operates at all Ramah camps across North America.
While camp has changed in many ways, it has remained a constant in the fabric of the Rubin family's life for nearly 70 years. "We and our children grew up with Ramah. It's part of our mother's milk. Ramah shaped much of who I am," said Alisa Rubin Kurshan, who worked for 20 years at the UJA-Federation of New York, including as vice president for planning. 
Kurshan joined the Camp Ramah in the Berkshires board for a year, chairing the camp's strategic plan process. Now, as part of her work as a consultant to organizations and philanthropists, she worked closely with the camp through Project Accelerate. 
Moshe Schwartz's Ramah experience ended up influencing his life in many positive ways. He met his wife Aviva, a Camp Ramah in Wisconsin alumna, when he asked her New York a cappella group to sing at a scholarship fundraising event for Camp Ramah in the Berkshires. And when Rabbi Moshe was considering professional options beyond the pulpit rabbinate, he sought the guidance of Rabbi Aaron Frank, who was his rosh edah at camp in 1991, and is now the head of school at Kinneret Day School in Riverdale, NY.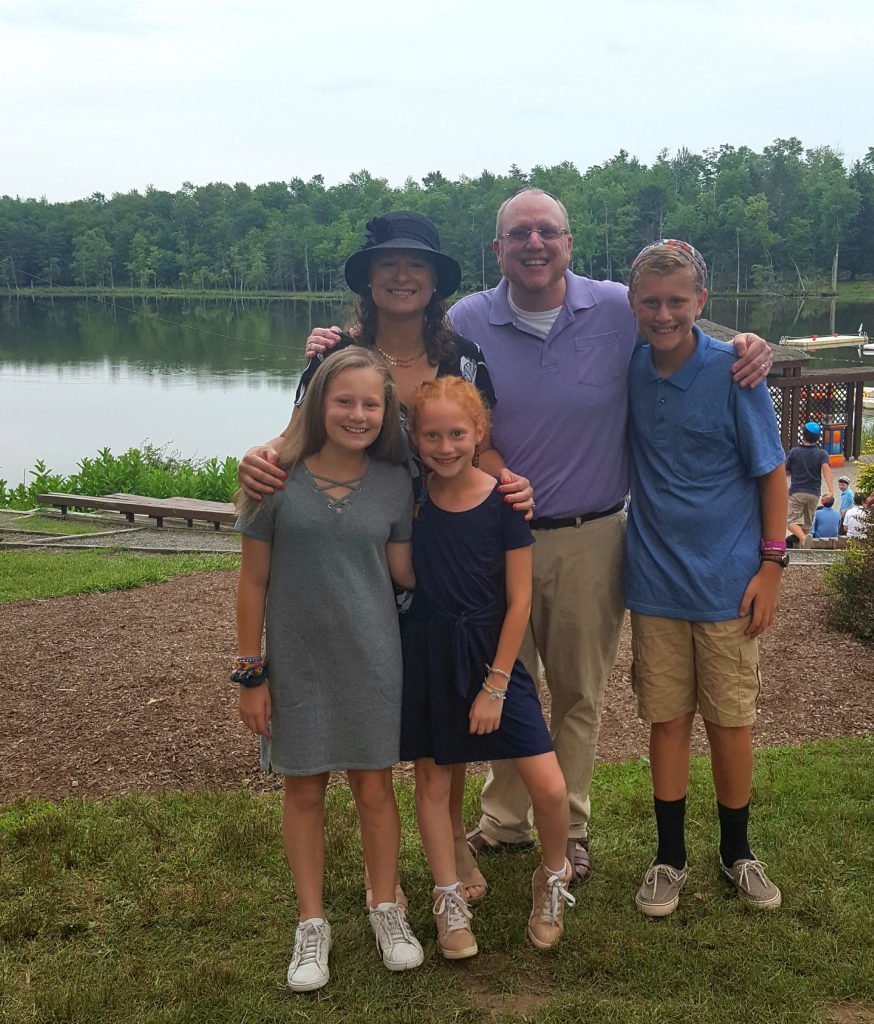 "I was inspired by him as an experiential educator. Ramah showed me how to model the blending of formal and informal education in my work, and with my own kids," said Rabbi Schwartz, who also uses this approach when he teaches at Camp Ramah in the Poconos (where his children attend) once every summer.
At this point, his children have their sights set on becoming counselors at Ramah when they finish high school. That no longer seems so far off, and in a family that has been attending Ramah for decades, it's not unusual for these youngsters to be thinking about the future.
"I would like to send my future kids to Ramah because if it has played a big role in my life, then I think it would in theirs, too," said 13-year-old Liba Schwartz.
Her 16-year-old brother Elie agreed. "I would like to send my kids to Ramah, because that is what my family has been doing for such a long time, and I want to keep that tradition in my family going," he said.
 – Renee Ghert-Zand
Update July 2023: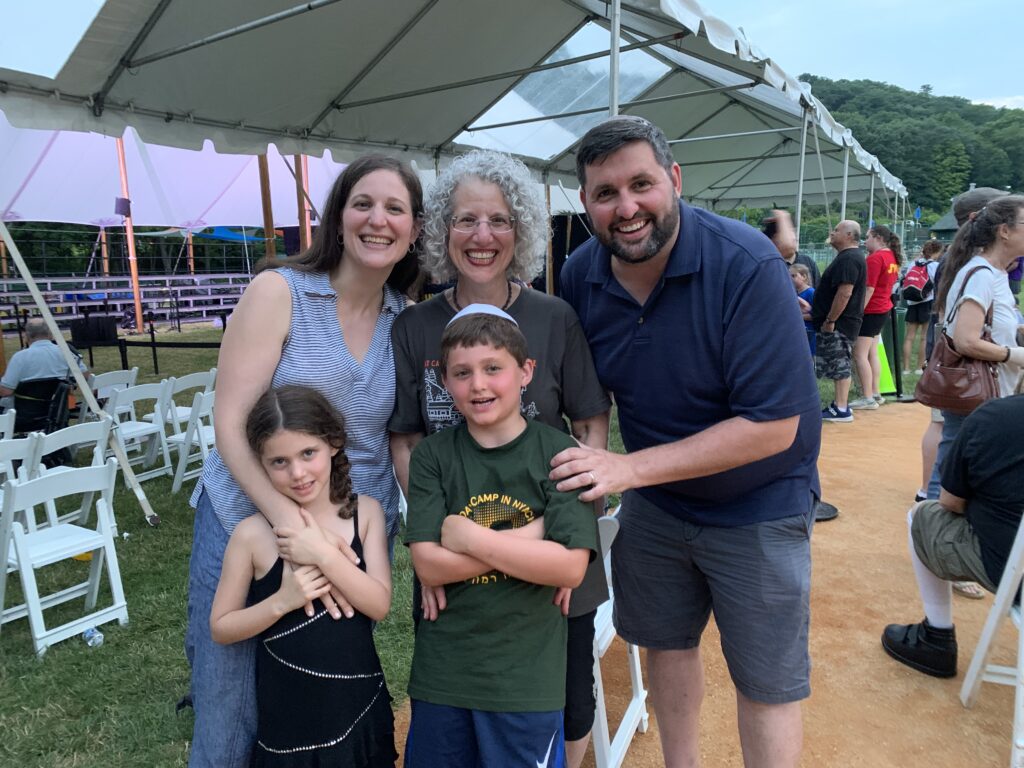 At Ramah Nyack Zimriyah, July 2023: (Back row L-R) Hadar Schwartz, Chancellor Schwartz, Josh Binstock (Ramah Nyack and Berkshires alum); front row: Chancellor Schwartz's grandchildren