Ongoing Jewish Learning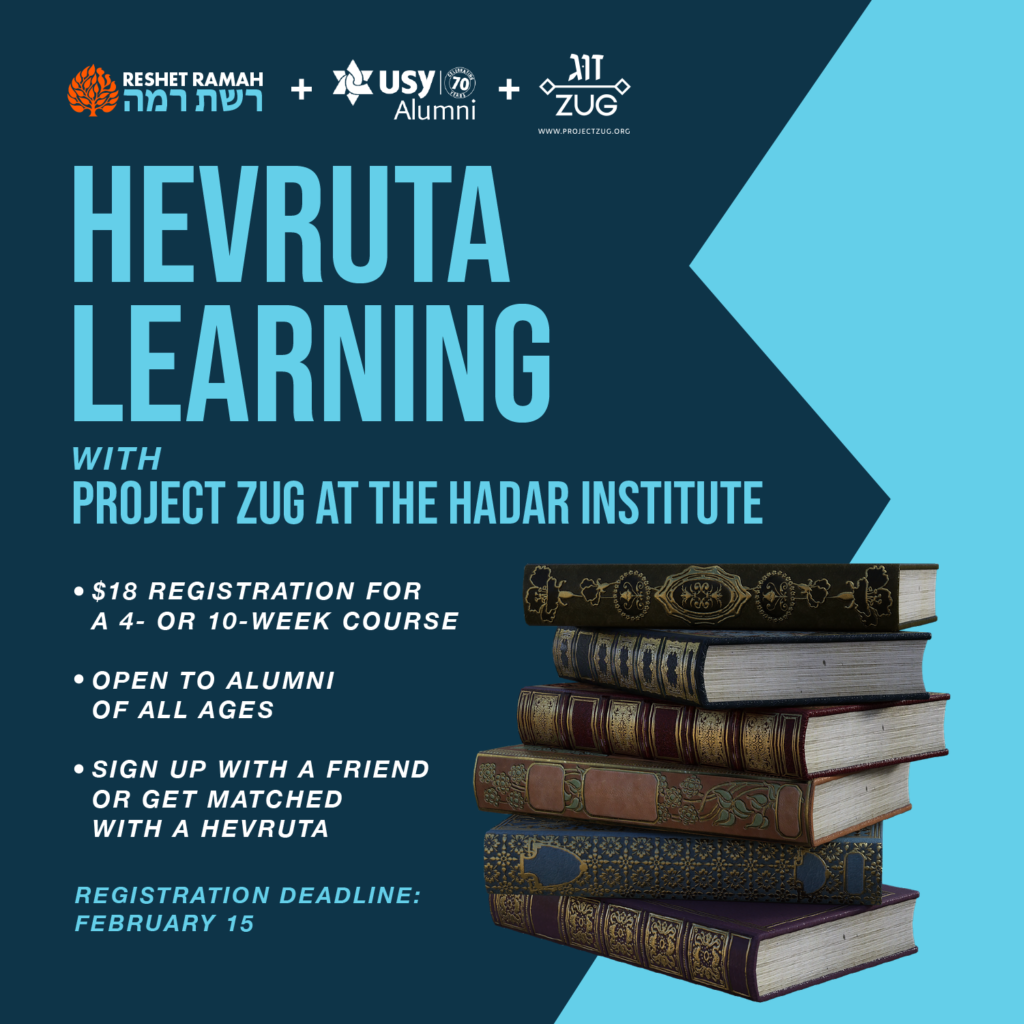 Are you looking for Jewish learning opportunities during 2022? Would you like to meet new people in a meaningful way? Join Reshet Ramah and USY Alumni for Project Zug, a program of the Hadar Institute that makes Jewish learning accessible and available to Jews in all communities.
For $18, you can opt to take a 4-session or 10-session course, bring along your own hevruta (learning partner), or get matched with someone new! Courses are designed for Jewish learners of all levels, and Project Zug is open to Ramahniks and USY alumni ages 15 and up.
Here are the courses you'll be able to choose from:
Out of the Ruins: Jewish Wisdom on Resilience
Intro to Jewish Social Justice
A Food Tour of the Talmud
Love, Sex, and Relationships in Jewish Tradition
The Prayerbook: New Interpretive Methods
The deadline to register is February 15, 2022 and the link is here: https://form.jotform.com/220114546377049
Previous Events