Everyone's Ramah journey looks different: whether you've been going to camp since you were eight years old or you first joined the Ramah community as a staff member, your camp experience likely helped shape you into the Jewish adult you are today. When you think back on your summers at camp, maybe you can feel the scratch in your throat from losing your voice during Yom Sport, the hum of excitement on Friday nights as you walk to Shabbat davening, or the late-night conversation with a bunkmate that has stayed with you ever since.
Your Ramah journey began at camp, but the community you built, the lessons you learned, and the joyful Judaism you experienced doesn't end there. At Reshet Ramah, our mission is to strengthen the Jewish community by bringing Ramah alumni together through social, religious, and professional gatherings, and to create meaningful Ramah connections among alumni at every stage of their lives. It is our hope that the kehillah kedosha, holy community, that you experienced at Ramah continues to be a part of your present and future.
Our Team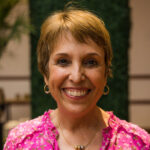 Amy Skopp Cooper, National Director
Amy Skopp Cooper is the director of the National Ramah Commission (NRC). She served as associate director of the NRC from 2004-2021 and as director of the Ramah Day Camp in Nyack, NY, from 1997-2017. Previously, she served as the education director of Congregation B'nai Israel in Millburn, NJ, and as assistant director of the Prozdor high school program at Hebrew College in Boston. A graduate of Hebrew University in Jerusalem, Amy holds degrees in Jewish history and Jewish education. She received her master's degree from Brandeis University in Jewish education and communal service. Amy is a recipient of the 2011 Covenant Award for outstanding Jewish educators.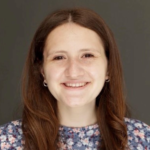 Adina Scheinberg, Program Director
Adina Scheinberg is the Program Director at the National Ramah Commission. Adina has spent her summers at Ramah since she was nine year old, as a chanicha (camper) at Ramah Nyack and Berkshires, a participant on Ramah Seminar, and as a madricha (counselor) and Rosh Edah at Ramah Berkshires. Adina received her B.A. from Brandeis University in May 2021, where she majored in American Studies and minored in Legal Studies, Near Eastern & Judaic Studies, and History. On campus, she served on the Brandeis Hillel Student Board, was active in multiple interfaith groups, and was a peer advisor at the Hiatt Career Center and at Academic Services. Adina loves to create programming for Ramah alumni that connects them to the magic of camp beyond the summer months.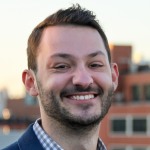 Erez Davids, Creative Manager
Erez is the creative manager at the National Ramah Commission. Erez worked at Camp Ramah in Nyack for many summers, as a madrich, rosh keif and as a rosh edah. Originally from Westchester, Erez graduated from Binghamton University with a degree in graphic design and a minor in Israel studies and now lives in New York City.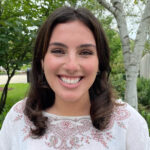 Maya Klareich, Program Associate
Maya Klareich is very excited to join the National Ramah Commission as a Program Associate. Originally from San Diego, CA, Maya has spent every summer since 2008 with Ramah—as a chanicha, madricha, Seminar participant, and, most recently, as a Rosh Edah at Camp Ramah in California. She graduated from Brandeis University in May 2022, where she majored in Near Eastern and Judaic Studies, and minored in Anthropology and Women's, Gender and Sexuality Studies. Maya was also involved in USY in high school, was a Ramah College Network Coordinator at Brandeis, worked at Brandeis' Prevention, Advocacy and Resource Center, and interned for the National Ramah Commission over Spring 2022. She is passionate about engaging the Jewish community and cannot wait to bring the magic of camp to alumnis' daily lives!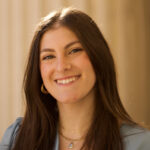 Hadassah Turk Tolub, Program Associate
Hadassah Turk Tolub is thrilled to join the National Ramah team as a Program Associate. Starting at the age of four, Hadassah has spent her summers at Ramah Poconos as a camper, counselor, and Rosh Edah. She graduated from the Joint Program between the Jewish Theological Seminary and Columbia University this past Spring with a BA in Bible and Psychology respectively. Hadassah is currently in her final year at the William Davidson School of Jewish Education studying for her Master's in Jewish Education on the Educational Leadership track. Alongside her work at National Ramah, Hadassah is interning at the Grad Network powered by Columbia/Barnard Hillel. She cannot wait to bring the magic of Ramah into people's lives throughout the year!