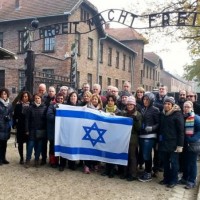 Reshet Ramah Poland Journey for Adults – October 26-30, 2014
From Warsaw to Lublin and Krakow, the Reshet Ramah Poland Journey was a powerful week with an intensified commitment to educating the next generation. This trip was a partnership between Reshet Ramah and the Ramah Israel Institute. Below are some daily updates and photos from this year's trip.  Next year's Reshet Ramah Poland Journey will take place from October 12-18, 2015 – please save the date and join us.
Rabbi Mitchell Cohen, Director
National Ramah Commission of The Jewish Theological Seminary
Day 1: Beginnings
This cold afternoon after lunch we toured Warsaw sites, such as the Warsaw Jewish Cemetery, the remains of the Warsaw Ghetto wall, Umschlagplatz, and Ghetto Heroes Trail, including Mila 18 and the Rappaport Memorial.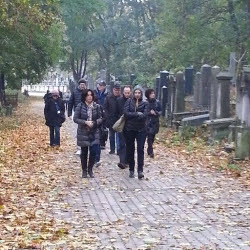 Day 2: Memory and Meaning
After an early breakfast, we davened Shacharit at the Nozyk Synagogue, where we also met with the Chief Rabbi of Poland, Michael Schudrich. On the way to Lublin, Poland, we visited Chachmei Lublin Yeshiva, one of the most important Talmudic academies in pre-war Europe. We spent the afternoon in Maidanek, which was a concentration camp as well as an extermination facility.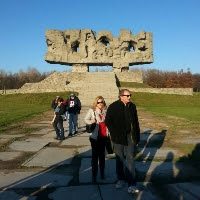 Day 3: There Once Was a World
This morning we visited Tarnów, a village where thousands of Jews once lived. Now there are none, and all that's left is the synagogue bima. Our visit to the Children's Forest at Zbylitowska Góra was quite moving. Throughout the day, participants told stories of their families, which brought an added level of personal relevance to all we saw. Meeting Paulina Kisielewska, one of the "righteous among the nations," was an honor.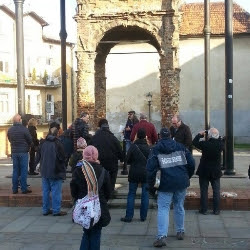 Day 4: The Banality of Evil
Today started with an morning departure to Auschwitz, where we visited extensively before continuing on to nearby Birkenau (referred to as Auschwitz II), and performed a tekes (ceremony). The next stop was the concentration camp at Kraków-Płaszów. At the hotel we watched a powerful slideshow of the whole experience. Tonight in Krakow is our last evening, and we are enjoying Kraków's Old Town.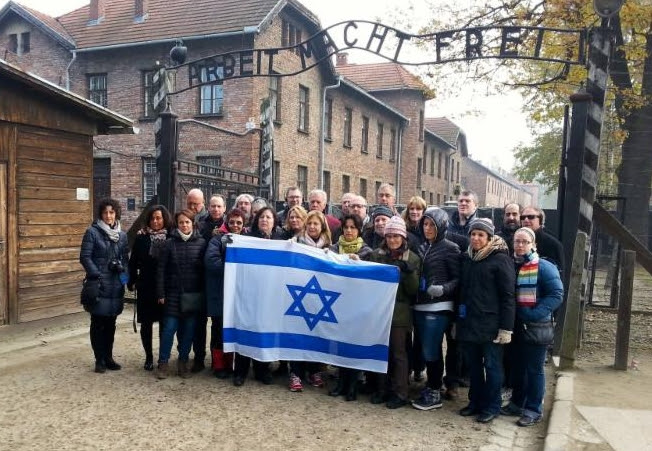 Day 5: Is There a Jewish Future in Poland?
We visited the area of the Krakow Jewish Ghetto, the factory of Oskar Schindler, and the site of the Umschlagplatz, the square from which the Jews were deported, where a powerful memorial now stands. Then we toured the Krakow Jewish quarter of Kazimierz, Krakow, Poland, visiting the ancient synagogue of Rabbi Moshe Isserles and the Jewish cemetery behind the synagogue with grave stones dating back many centuries. We then visited the new JCC Krakow and heard from Director Jonathan Ornstein the amazing stories of revival of Jewish life in Poland.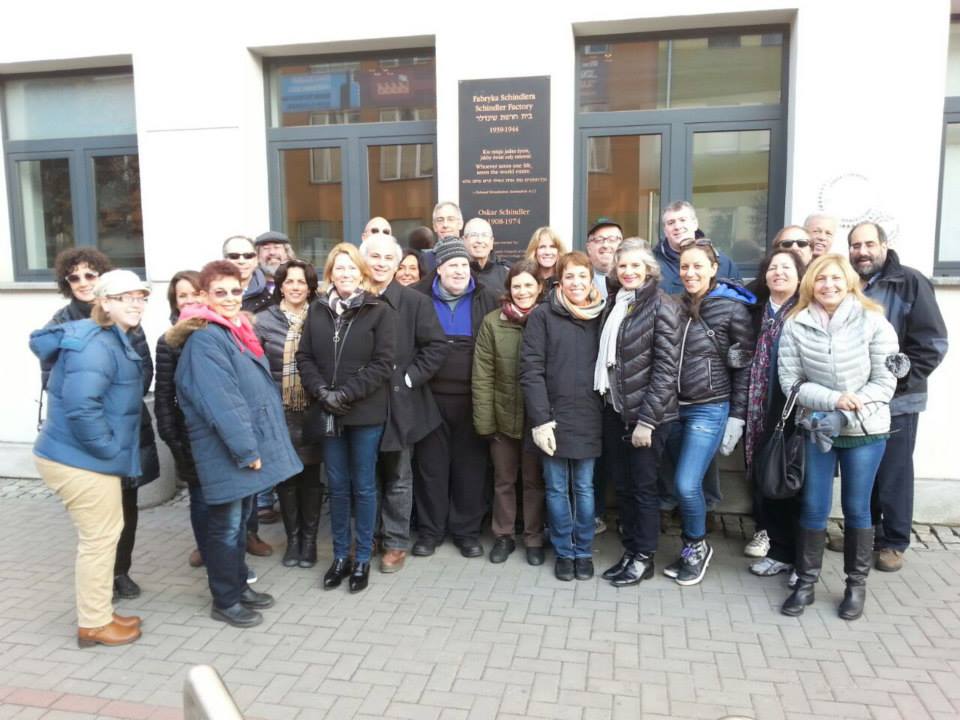 For additional details, watch a video of trip highlights here and view the complete trip itinerary.