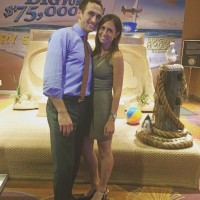 Adam Goldberg & Amira Kipnis
We each had been campers at different Ramah camps for years– I was a camper at Ramah California and Adam was a camper at Ramah Canada. We had heard of each other through our sisters and mutual friends, but we did not meet until we found ourselves both living in Philadelphia and decided to go on a date one day in early June 2015.
Adam (and the Mariachi band) proposed in January, 2016 on the Schuylkill promenade in Philadelphia in the middle of a morning jog.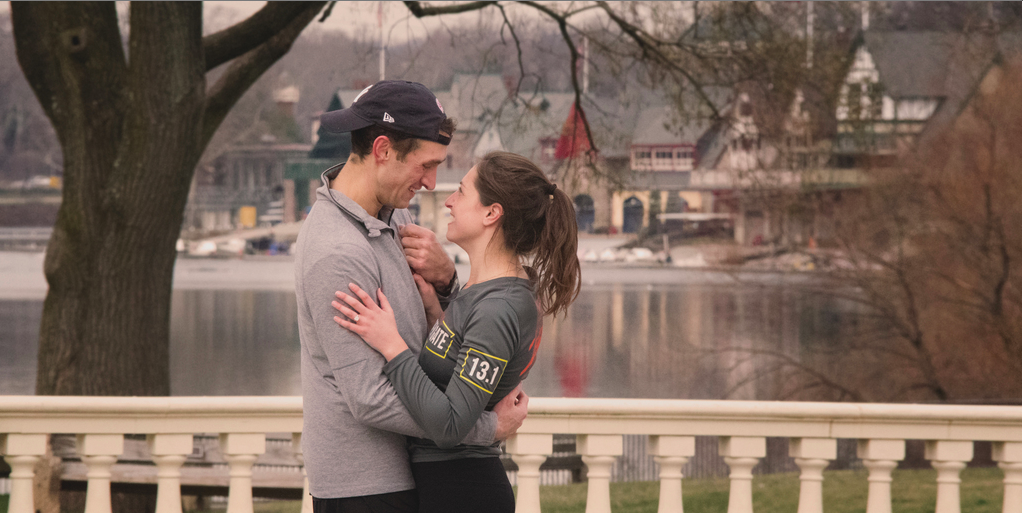 Although we met in Philadelphia and went to different Ramah camps, we have a special connection through our mutual camp experiences. These experiences range from our love of krav maga to camping and challah baking. The shared Jewish values and traditions we learned at camp helped build our Jewish foundation and connection to each other.