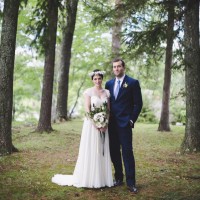 Paul Altholz & Razie Alter
Razie and Paul first met as CITs in late June of 2008. It was Friday of Shavua Hachana at Ramah Nyack and Paul, a first-generation Israeli, arrived late due to bagriyot. The tzevet were just coming out of the Beit Knesset after davening shacharit and Razie spotted Paul on her way to breakfast. Even though they hadn't spoken to one another yet there was something about him that intrigued Razie. Somehow they ended up in the same group for all of the activities that first day, and they were even placed in the same edah, Kochavim. This was just the start of what began as a summer fling and turned into a long-term, long-distance relationship.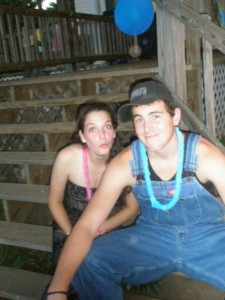 When the first summer came to an end, Razie and Paul decided they would just be friends. Being only 17 it seemed crazy to stay together while living across the world from one another. And yet, every Sunday they found themselves on the phone for hours and several times a week they would message each other on Facebook. Around Purim of their senior year of high school, Paul decided he had to return to camp to spend more time with Razie. It didn't take long before they were back together and enjoying a second summer with one another.
When camp ended Paul returned to Israel to start mechina and Razie came a few weeks later for her gap-year on Nativ. That year in Israel provided them with the ultimate foundation, strength, and love to endure three years of long-distance while Razie studied at the University of Maryland and Paul served in Iron Dome in the IDF.
In January of 2014 Razie moved to Israel to end the long-distance and to be with Paul as he prepared for his studies. Finally living in the same country reminded them that all of their hard work over the years had paid off and they would never have to say goodbye again.
On September 7th Paul proposed while on a late-night walk in Yemin Moshe, overlooking the old city of Jerusalem. They will be married in August 2015, seven summers after they first met.