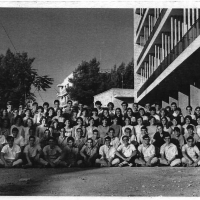 Ramah Israel Seminar 1966 Zoom Reunion
Seminar 1966 held a 50th reunion celebration in 2016 in Philadelphia.  In October 2018, we had a second reunion in Israel.  We revisited Mt. Zion where we left off in 1966 and went back to Mosad Aliyah in Petach Tikva.   
Now it is 54 years since our transformative experience.  54 = Three times Chai.  We have lived three lives: before Seminar, Seminar, and all the years after Seminar.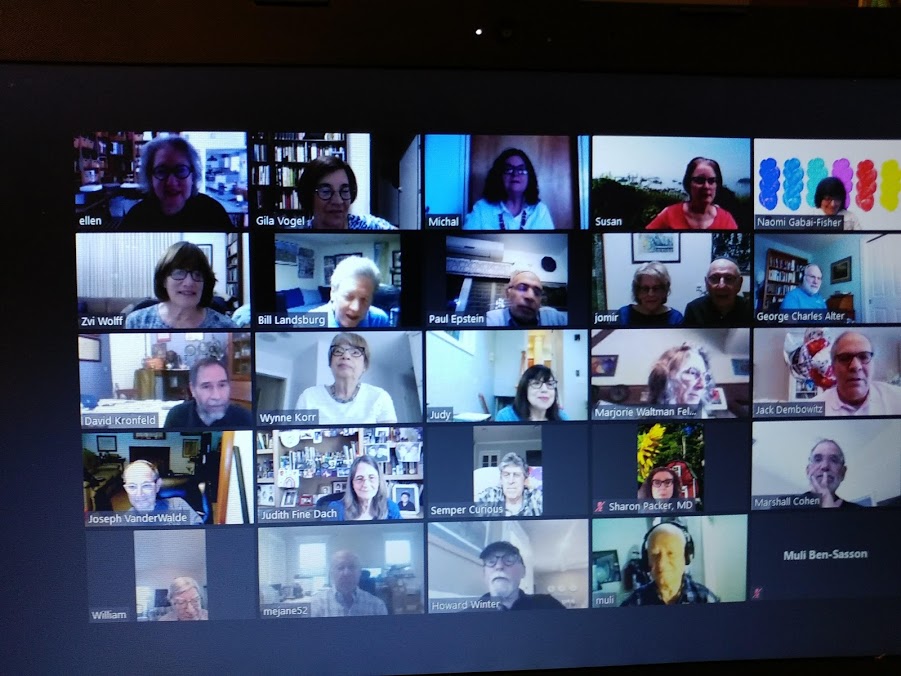 Thirty-seven 1966 Seminar participants from all over the US and Israel, including four staff members!, spent more than two hours together on a Zoom Reunion call on June 14.  We spoke about our current lives, reminisced about our Seminar experiences and laughed together at our shared memories.  We talked about hiking the Arbel, a scary experience for many of us!  We remembered our extraordinary teachers and even some of the poetry we learned.  A number of us mentioned viewing the Old City from Mt. Zion and being warned to stay low because of Jordanian snipers.  And, who could forget singing and dancing with Sholomo Carlebach!  The glow lasted all week as emails were exchanged and memories lingered.
Ramah Israel Seminar in 1966,
Became one of our lives' top picks.
Caring, sharing, that's what we do,
Observant, traditional or whatever kind of Jew.
We learned that what's old is also new,
Happy times with our whole crew.
Host it, Post it spread the word,
Seminar was seminal, haven't you heard?
So here's a recap of all that was told,
Heroic stories, from the brave and the bold.
The last Ramah group to Jerusalem divided,
Important lessons were routinely provided.
Learning poetry or hiking the Arbel,
In more ways than one, no one fell.
We were uplifted by those around us,
Singing and learning, even on the bus.
But for all of us who were on that trip,
The lasting memory is the relationship.
Memories recalled and those not spoken,
We formed bonds that will never be broken.
To be updated on Seminar 1966 activities, please contact [email protected]