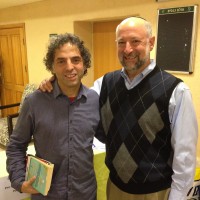 Ramah and Etgar Keret in Jerusalem
Ramahniks young and not-so-young gathered at Bayit VeGan on January 25 to celebrate the renowned Israeli author Etgar Keret. Over 100 alumni and friends attended the event, which was the first ever official Machane Ramah reunion in Israel!

Check out some pictures of the event, and learn more about Etgar Keret here.