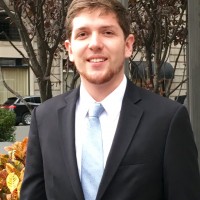 The Ramah Birthright Trip is Over, But the Impact Endures
After being home for a week, I have come to realize the powerful influence the Ramah Birthright Israel trip has had on me.  For 10 full days, I had the true privilege of traveling through the only Jewish state on a trip filled with learning, discovery, challenges, and hope.
In a journey constantly filled with activities, a few distinct experiences stood out.  As I blogged about on December 24th, I greatly enjoyed the opportunity to engage in contextualized learning about Israeli politics and the geopolitics of the region.  This educational focus throughout the trip made my experience more valuable than what I would have had on a mere tourist vacation.
Another aspect of the trip that I greatly valued was our ability throughout the journey to connect Israel so closely to the goals of Ramah and the jobs we all do every summer in fostering the next group of global Jewish leaders. Conversations regarding how we teach about Israel at Ramah proved to be highly engaging and relevant. I have already spent time considering how I will bring Israel to Ramah this summer.
In the various Ramah camps, we pride ourselves in providing a high level and engaging egalitarian Jewish experience to our campers.  For many Ramahniks, especially staff members, such an approach to Judaism is core to our identities. Accordingly, those of us on the trip found great worth in volunteering at the preschool of a Masorti synagogue, davening daily egalitarian morning services, and visiting the egalitarian section of the Kotel.  Furthermore, learning from leaders within Israeli society who work towards reforming the country's culture and society provided us with a beacon of hope about a possible new face to religious identity and diversity in a nation we hold so dear and close to our hearts.
On the trip, I was able to return to being on the receiving end of the Ramah experience. For eight summers, I was fortunate enough be a camper and enjoyed every moment of daily programming. On this Ramah Birthright Trip, I had 10 days of the Ramah experience through a sort of "camper lens," once again.  I engaged in experiential Jewish learning and the constant fun that are so central to the Ramah movement.  As a result, I have been reminded of the influential role Ramah staff members play in such programming, and I have a deep appreciation for the staff on the trip.
As a returning counselor this summer at Camp Ramah in New England, I look forward to offering the best possible Ramah experience to campers in my edah, and to including the insights I have gathered from this trip in programming about Israel and Judaism.  I'm counting down the days until staff week!
Simon Luxemburg, 19, is from South Windsor, CT.  He has attended Camp Ramah in New England since summer 2006. This summer he will return to camp as a senior counselor. During the year, he attends Connecticut College where he studies international relations, government, and economics.