The Ramah College Network (RCN) is an initiative for Ramah alumni on university campuses. Since the beginning of the fall 2017 semester, Ramah College Network programs have engaged thousands of students on 18 campuses.
"Bringing together the amazing Ramah community on campus reminds me of the power and purpose of Ramah. Ramah infuses a passion for Judaism in people in a different way than any other Jewish experience. The Ramah College Network brings camp to college so we don't have to wait a whole 10 months to experience camp in our lives."
– Veronica Leifer, Columbia University / Barnard College / JTS RCN Coordinator
"The Ramah College Network is meaningful to me because it makes my campus really feel like a home away from home. It allows me to connect with people from different majors and places in the United States who have the same core Ramah values as me and typically have many of the same experiences. Starting RCN has given me the opportunity to learn even more about other Ramah camps and allowed me a way to express my love for Ramah while I am not there."
– Liza Adler, University of Massachusetts, Amherst RCN Coordinator
Want to bring the Ramah College Network to your campus? Contact Ariel Goodman, Reshet Ramah Program Associate, at ariel@campramah.org.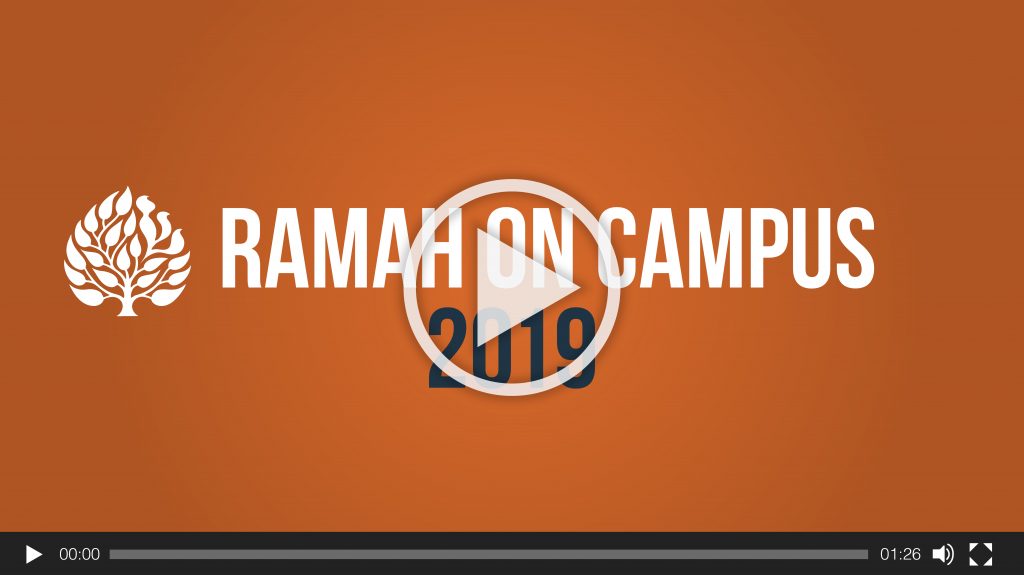 Previous Years' Summer Staff Member Enrollment
2018 | 2017 | 2016 | 2015 | 2014 | 2013 | 2012
Ramah On-Campus Programming Grants
Are you a Ramahnik in college or graduate school? If you are interested in planning a Ramah Shabbat dinner or another type of Ramah get-together on campus, please email Ariel Goodman to inquire about possible funding and assistance.
Looking for the Right College?
The Ramah College Network provides resources to help Ramah campers and staff in high school learn about different colleges by putting them in touch with other Ramah alumni to ask them questions and hear about their college experiences first hand. Once Ramah alumni enter college or university, the Ramah College Network is a great way to find other students on campus. To receive contact information, please email Ariel Goodman. Please provide your name, your Ramah affiliation, and the school(s) you are interested in.
Conservative Movement Partner Organizations:
Programs for College-Age Students