Skilled leaders on their campuses, Ramah College Network Coordinators are passionate about Ramah and creating strong, engaged Jewish communities. Coordinators plan 6-8 events on their campuses throughout the academic year for Ramah alumni and extended friends of Ramah. Events range from Shabbat celebrations and limmud sessions to rikud study breaks and thoughtful Israel programming. Each event is imbued with Ramah ruach and values, creating both a unique space for continued engagement with Ramah and enhancing the existing Jewish community on campus.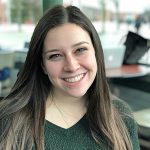 Deb Siegel – Binghamton University – Berkshires
Deb Siegel is a junior at Binghamton University majoring in Human Development with minors in Education and Spanish. Originally from Long Island, she has attended and worked at Camp Ramah in the Berkshires for a total of 12 years. On campus, she oversees the philanthropy and community service events for Binghamton's Panhellenic Council and serves as a peer advisor for first year students. She is looking forward to returning as a second year fellow!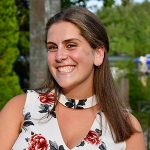 Randi Traison – Binghamton University – Canada
Randi Traison is a sophomore at Binghamton University, studying Nursing. Before going to Binghamton, she spent a gap year in Israel on Nativ. Randi is from West Bloomfield, Michigan and has attended Camp Ramah in Canada for the past 11 summers! When she is not being active in Hillel or Chabad on campus, she is dreaming about being the camp nurse one day!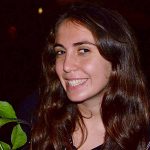 Sarah Turk-Karan – Brandeis University – Poconos
Sarah Turk Karan is a sophomore at Brandeis University who is studying Psychology and Sociology. She's from Cheltenham, PA and attended Ramah Day Camp in Philadelphia for five summers as a camper, Ramah Poconos for nine summers (eight as a camper and one on tzevet), and was on TRY (Tichon Ramah Yerushalayim) during the spring semester of 2015. On campus, she is in charge of recruitment for the Jewish day school track of Brandeis' Master of Arts in Teaching program (aka "Delet") and she assists a professor with sociology research. In addition, she is involved with Greek life and can often be found at Shabbat dinners, socializing, or exercising. She is so excited to bring together Brandeis Ramahniks!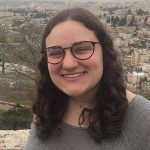 Ella Cooperman – Columbia University / Barnard College / The Jewish Theological Seminary – Berkshires
Ella Cooperman is a senior in the Joint Program between Columbia and JTS, originally from Marlboro, New Jersey. She loves spending her summers at Camp Ramah in the Berkshires, where she was a camper for five summers, a madricha for three summers, and most recently a rosh edah. In addition to Camp Ramah, Ella loves avocados, Disney, and New York City. She can't wait for a really great year of Ramah programming!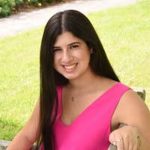 Sydney Goodman – Cornell University – Berkshires
Sydney Goodman is a sophomore in the Dyson School of Applied Economics and Management at Cornell University. Originally from Rye Brook, NY, Sydney attended Camp Ramah in the Berkshires for eight summers as a camper and recently completed her second summer on tzevet. At Cornell, Sydney is involved in the Society for Women in Business and Alpha Epsilon Phi sorority.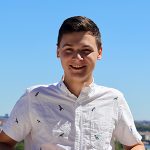 Jesse Steinman – Emory University – Wisconsin
Jesse Steinman is a sophomore at Emory University, studying History. Originally from Columbus, Ohio, he was a camper at Camp Ramah in Wisconsin for seven summers and on tzevet for two. In addition to working for Emory's Ramah College Network, Jesse plays on Emory University's Ultimate Frisbee team (go Juice!).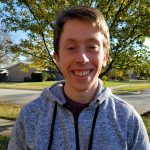 Jacob Levy – Indiana University – Wisconsin
Jacob Levy is a junior at Indiana University studying Jewish Studies. Originally from Munster, Indiana, he has spent a total of 10 summers at Camp Ramah in Wisconsin. On campus, in addition to serving as the Indiana University Ramah College Network coordinator, he is also involved with IU's Hillel and College Mentors for Kids.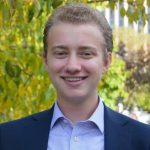 Daniel Minden – McGill University – Canada
Daniel Minden is a second-year student at McGill University studying political science and history. Originally from Toronto, Daniel attended Camp Ramah in Canada from 2010 to 2015 as a camper and travelled to Israel with the Ramah Seminar program in 2016. Daniel has served as a staff member for two years and looks forward to being back at camp this summer. On campus, Daniel serves as Vice-President of Hillel and enjoys skiing, sailing, and traveling.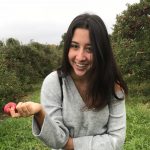 Sarah Caplan – McGill University – Canada
Sarah Caplan is currently studying history and communications at McGill University. Originally from Toronto, Sarah has spent her last eight summers at Ramah Canada. After spending her last two summer on staff, Sarah continues to love the ruach at camp, specifically in the chadar when everyone cheers and dances! During the school year, Sarah is involved with McGill Best Buddies and can be found seeking out the yummiest spots in Montreal.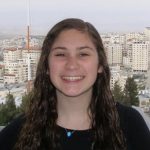 Annie Cannon – Muhlenberg College – Berkshires
Annie Cannon is a sophomore at Muhlenberg College from Livingston, NJ, majoring in Jewish Studies on the Pre-K-4th grade Education Certification Track. Annie is a proud alum of Camp Ramah in the Berkshires, where she has spent 10 amazing summers! She is so excited to bring the ruach of Ramah to the student body of Muhlenberg! When not hanging out at Hillel or leading Kabbalat Shabbat, Annie can be found doing rikud in her dorm room or singing camp Shirah songs.
Yael Marans – Princeton University – Berkshires
Yael Marans is a sophomore at Princeton University studying English. Originally from Teaneck, NJ, Yael grew up at Berkshires and worked there as a madricha for three summers. Before college, Yael participated in the Hevruta Gap Year at the Shalom Hartman Institute in Jerusalem. On campus, Yael loves planning programs at Hillel, writing for the daily newspaper, and working as a college advisor for low-income high school students. She's excited to get started with Ramah College Network and have some awesome events with Ramahniks at Princeton.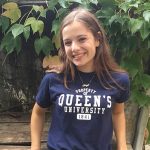 Maya Albin – Queen's University – Canada
Maya Albin is in her fourth year at Queen's University, majoring in Psychology. She is from Toronto, Ontario, and has spent ten summers at Camp Ramah in Canada. A fun fact about her: up until the day before this year's Shavua Hachana (staff week), she was travelling in Israel and Europe, including Greece, Prague, Paris, Amsterdam and London!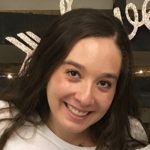 Naomi Pitkoff – Temple University – Poconos
Naomi Pitkoff is a Junior at Temple University  studying Public Health and plans on attending nursing school once she graduates. Naomi is from Allentown, Pa. On campus, Naomi is very involved with  Hillel serving as their President. Internationally, she is a member of the Hillel International Student Cabinet. Naomi was a camper at Ramah Poconos for seven summers and was on tzevet for two summers. Naomi looks forward to hanging out with Ramahniks from all over at Temple.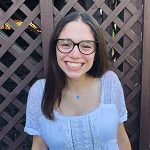 Talia Feldman – University of Delaware – Poconos
Talia Feldman is a sophomore at the University of Delaware studying Education and hailing from from Princeton, NJ. She is involved with Jewish life on campus at both Hillel and Chabad. Talia has spent 10 summers at Camp Ramah in the Poconos and I can't imagine spending them anywhere else! She can't wait to hang out with Ramahniks all year and play Jewish geography.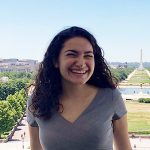 Veronica Leifer – University of Maryland – New England
Veronica Leifer is a sophomore at the University of Maryland studying Biology and Psychology. She is from Newton, MA and has spent 13 years at Camp Ramah in New England. Before attending Maryland, she spent her gap year in Israel on Kivunim and is now very active in TAMID, Hillel, and Ramah programs on campus. With such a large Ramah population at Maryland, she cannot wait to meet many Ramah Terps to bring a little extra ruach to College Park!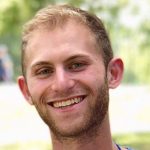 Sammy Turk Tolub – University of Maryland – Poconos
Sammy Turk Tolub is a junior at the University of Maryland, majoring in Psychology with a minor in Nonprofit Leadership. He is very involved with the Jewish community on campus and can usually be found singing in the Jewish a cappella group, Kol Sasson. Sammy has been a camper and tzevet member at Camp Ramah in the Poconos for 15 summers and can't wait to bring the magic of camp to the UMD campus!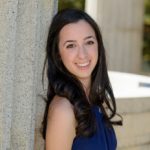 Yael Moskowitz – University of Michigan – California
Yael Moskowitz is a junior at the University of Michigan, studying Nursing. Yael is from Palo Alto, California and attends Camp Ramah in California (Ojai). She grew up there starting in the gan, as her mom spent many years working as a yoetzet (and before that her parents even met at camp!). On campus, Yael is involved in Hillel, several Ramah and USY alumni programs, and research. She can't wait to work with the large Ramah alumni base at Michigan this year!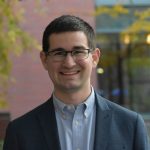 Jared Rogers – University of Pennsylvania – Nyack
Jared Rogers is a sophomore at the University of Pennsylvania concurrently studying mechanical engineering and business. He is from Long Island, NY and has served as a madrich at Camp Ramah Day Camp in Nyack for the past two years. When not knee deep in problem sets, you can probably find Jared either working on an electric racecar for Penn Electric Racing or playing the bass drum for the Penn Band. Jared is also the Co-Chair of the Conservative Jewish Community at Penn, and is super excited to begin his work as a Ramah College Network Coordinator!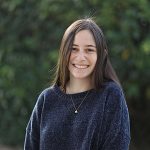 Shira Forester – University of Wisconsin – Wisconsin
Shira Forester is a senior at the University of Wisconsin – Madison, studying rehabilitation psychology and receiving a certificate in Jewish Studies. Originally from Deerfield, Illinois, she is now a resident of Madison, Wisconsin. Shira was a camper at Ramah in Wisconsin for seven summers and a counselor for four. She teaches Hebrew school in Madison and recently studied at Hebrew University in Jerusalem as a fellow on the Nachshon Project.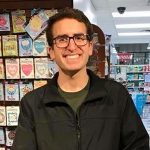 Ethan Weiner – Washington University, in St. Louis – Wisconsin
Ethan Weiner is a junior at WashU studying biochemistry. Originally from Deerfield, IL, he has been at Ramah Wisconsin for 17 summers. In addition to the Ramah College Network, he is the Vice President of the Orchestra Club at WashU.