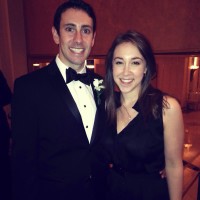 David Gilboa & Shira Rimsky Gilboa
We first met at Ramah Nyack in 2005 but started dating at camp the following summer. I was a counselor and David was swim staff so I used to go visit him by the pool (and get him in trouble).
We both spent the following year studying in Israel and then went to college in New York. We got married in 2011 and now live in New York City with our son Joseph.