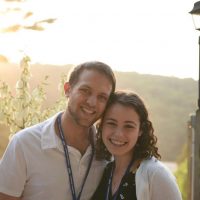 Gabe Pollack-Cohen & Deb Pollack-Cohen
(Excerpted from "How We Met," on www.debandgabe.com)
Deb and Gabe met at Camp Ramah in the Berkshires during the summer of 2015, where they were both Roshim (unit heads). Starting from the first day of camp, Deb and Gabe were inseparable. Deb loved Gabe's sense of humor and Gabe loved anyone who would laugh at his jokes. As one of our their friends remarked about their relationship, "Gabe breathes, Deb laughs". On visiting day, Gabe was dismissive when his dad suggested that Deb might have feelings for Gabe, as he insisted that she was just very friendly. Yet, as the summer progressed, Gabe realized that he indeed had strong feelings for Deb, just as she secretly had for Gabe. At the midway point of the summer, Gabe wanted to write Deb a Shabbat-O-Gram, a note that is customarily given to friends before Shabbat starts at camp. Since Gabe didn't want to come on too strong, not only did he write a note for Deb, but also wrote one for each Rashei Edah as well. By the last few shabbatot, it became obvious that he was only writing for her. Before they even started dating, Gabe knew then that he was going to marry Deb.
Two weeks after camp, Deb had returned to Barnard for her senior year, and Gabe made sure to remain in touch. They talked and texted constantly, missing each other so much, even though they were only a few miles apart. Deb and Gabe finally made a plan to see each other after Deb's first day of classes. Deb waited for Gabe by the Columbia Gates, and accidentally texted Gabe: "Marry me by the gates" instead of meet me by the gates. That night, the two of them finally shared their first kiss and the rest is history. I guess Deb's text came true after all.
After that, Deb and Gabe were truly inseparable. They loved spending time together and everyday they fell more deeply in love with each other. When Deb decided to go to Israel for the year starting in August of 2016, she only lasted 3 months, because she couldn't survive one more day without Gabe.
On March 9, 2017, Gabe wrote Deb a note instructing her to meet him at their bench they always used to sit on in Riverside Park. When Deb arrived, Gabe was there waiting for her with a ring in his hand. The two of them got engaged that day and were so thrilled to share their love with their friends and family and to finally get married, just as Gabe predicted a year and a half before.
(Deb and Gabe were married on May 28, 2018.)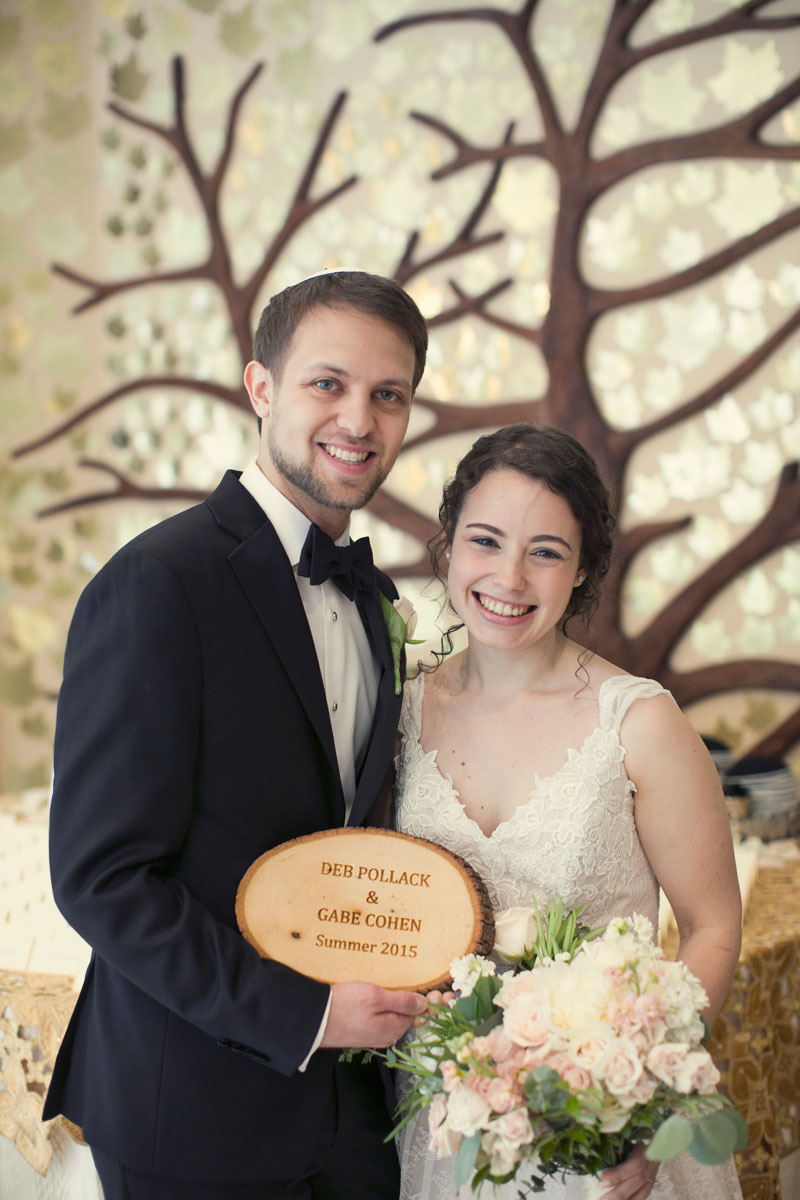 Photo Credit: Anchor & Lace Photography