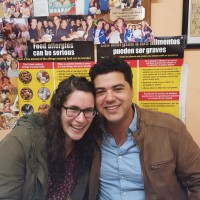 Brandon DeShields & Shayna Flink
Brandon and Shayna met in 2008 during their time in the List College Joint Program. Shayna was a long time Ramah Wisconsin camper and staff member while Brandon had spent his summers at Ramah Poconos.
They got engaged in October 2015 and are planning to be married in 2016.