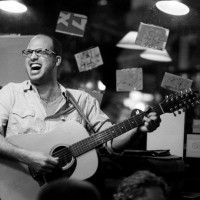 Ami Yares: From Camp Musicals to the Grateful Dead
Ami Yares has been making headlines for his assistance with Sagol 59's translation of the music of the Grateful Dead/Jerry Garcia. For this musician and educator, he recounts his time at Camp Ramah in the Poconos, Camp Ramah in New England working with the Tikvah program, and as a yoetz for Ramah Israel Seminar as some of his most profound experiences. Read more about Ami's latest project and his Ramah experience.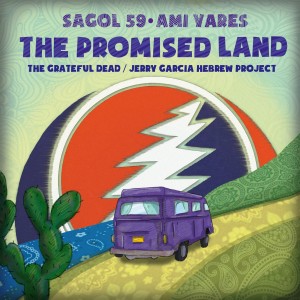 Tell us about your Ramah experience.
Ami: I went to Camp Ramah in the Poconos for one summer as a camper, my Gesher summer. The quality of people I met at camp were truly unbelievable, and am still close friends to this day with those from my Gesher summer. I took some time off after my camper years and later found out about Tikvah program at Palmer. I worked with Tikvah for 4 years and then a Rosh Edah for two years afterwards. The Director of the Tikvah program, Howard Blas, was a huge mentor for me. He taught me the value of really connecting with people on a person to person level, and was very influential in terms of my growth. I go back to Palmer once a year to work on various programs with the campers and staff. Last but not least, I was a Yoetz on Seminar, and used my experience working with campers with disabilities on the program. All in all, my Ramah experiences have been cumulatively powerful.
How did this exciting Grateful Dead project come to be?
Ami: I was invited to participate in the experience by Khen Rotem, the lead rapper and hip-hop artist of Sagol 59. I was a part of the underground folk scene in Israel, and played in a group that had some great local recognition, and was also known for my social activism with Israelis and Palestinians. I ran into Khen, and he asked me to participate in a project that would translate some of the discography of the Grateful Dead/Jerry Garcia into Hebrew. What I really liked about the project was that we weren't replicating the music or lyrics, but constructing a unique, social historical connection to Israel through the Hebrew translation. When we started putting out our project, people responded very positively. This year is also the 50th anniversary of the Grateful Dead, which adds to our experience. We've had media coverage as far as Japan, the west coast, and of course, Israel. Our songs are playing on Galgalatz and getting a lot of recognition. We're currently in the middle of planning a concert tour and creating educational workshops.
How would you say your Ramah experience shaped where you are today?
My summer at Ramah Poconos was first time I performed music in front of people. It was a really powerful, unforgettable experience. It turned out that many people in my edah were very musical and went on to have very successful careers as musicians, so that also really fostered my musical growth. When I worked with Tikvah campers, I always had my guitar with me, and a song I wrote at Palmer is still sung today. Overall, Ramah helped me create ties and build community.
To read more about this exciting project, click here.