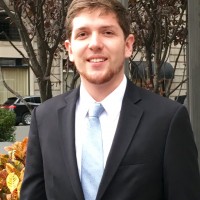 December 24: A Day Along Israel's Northern Border
Shalom! Today was the first full day of the Ramah Taglit-Birthright in Israel trip, a free 10-day trip geared specially towards Ramah staff.  As a group, we embarked on a journey throughout the Golan Heights and northern Israel to explore the security situation and borders with Lebanon and Syria.
After a ruach and intention filled Shacharit service, we headed to the Tel Dan Nature Reserve for a scenic hike.  At the top of the reserve, after learning about an altar from the Temple period, we looked out toward Lebanon and differentiated between the 1967 borders and the current ones.  Later we traveled to the Mount Bental observation point, where we looked into Syria and discussed contemporary Middle East politics and the regional conflict. At the observation point we had the opportunity to talk with troops from a United Nations observer unit stationed on the border.
I found today's sights to be personally interesting and valuable.  As a college student studying international relations with a focus on counterterrorism, being able to look into Lebanon and Syria provided me the opportunity to add value to everything that I have been learning in the classroom.  Discussions and opportunities to learn about Hezbollah, Daesh (ISIS), and the Arab Spring helped us understand the need for a strong, secure, and defensible Israel. The conversation with United Nations troops was enlightening in terms of learning about their role in keeping the tumultuous region safe and secure.
We are only 36 hours into the trip, and it is already offering us opportunities to learn and grow as Ramah staff members. In the summer at Ramah, we focus on creating high level, education-filled programs.  We strive to challenge our campers to think outside the box, and to form their Jewish identities and personal love for the state of Israel.  For me, this trip is providing the extra benefit that comes with gaining context about information learned in books from school. Consequently, I'll be sure to remember the importance of hands-on, contextual experiences and visual aids in my work as a counselor this coming summer.
Simon Luxemburg, 19, is from South Windsor, CT.  He has attended Camp Ramah in New England since summer 2006. This summer he will return to camp as a senior counselor. During the year, he attends Connecticut College where he studies international relations, government, and economics.