Our Professional Networking Series, hosted by Reshet Ramah and USY Alumni, includes virtual and in-person events for college students, recent graduates, and college applicants to gain professional skills and build connections within the Ramah network. Check out the information below to register for our upcoming events, find out about panelists we have worked with, and watch recordings of our previous events.
Previous Events: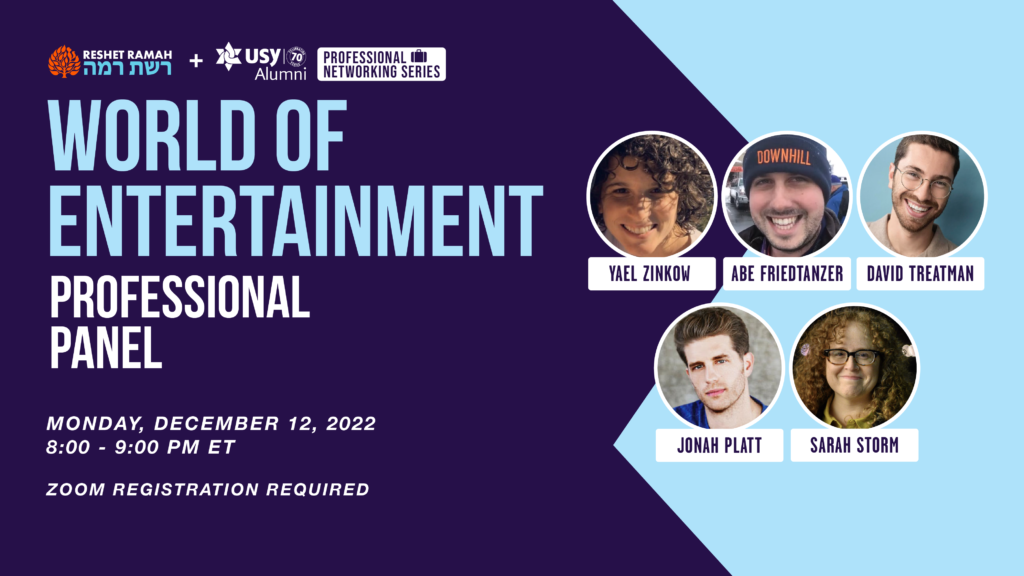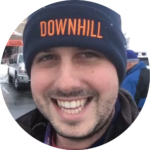 Abe Friedtanzer
Abe Friedtanzer is a film and TV critic. He has been the editor of MoviesWithAbe.com and TVwithAbe.com since 2007, and has been predicting the Oscars, Emmys, and other awards since he was allowed to stay up late enough to watch them. He has attended numerous film festivals including Sundance, Toronto, Tribeca, and SXSW, and is a contributing writer for CinemaDailyUS.com, The Film Experience, Awards Radar, AwardsWatch, ShockYa, and The Film Experience. He lived in New York City for twelve years before embarking on a series of road trips inspired by USY on Wheels with his wife Arielle, whom he met in USY. They now live in Los Angeles.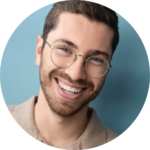 David Treatman
David Treatman Creative is a New York-based production company that has realized over 50 projects on new and traditional platforms. With productions spanning the globe, David Treatman Creative is a dynamic international enterprise with the flexibility, human resources, and creativity to charter new entertainment landscapes while remaining grounded by extensive experience in traditional models. The company is committed to developing and investing in novel entertainment from screen to stage and beyond. David Treatman Creative holds the rights to more than 30 projects in various stages of development. The team brings their wealth of knowledge working across the entertainment industry to evaluate each project's needs, and guide pieces toward their most strategic debut. At its core, David Treatman Creative incubates both story and artist through personal & financial investment in their success.

Selected projects include: The Pout-Pout Fish (Upcoming), Supertonic (Upcoming), Audra McDonald: Live at the London Palladium (Seeking Distribution), Bonnie & Clyde (Arts Theatre, 2022), Bonnie & Clyde: Filmed Live (Seeking Distribution), The Last Five Years (The Garrick Theatre, 2021), A Christmas Carol (The Lyceum Theatre, 2021, 5-time Tony Award-winner), Curtains (UK Tour and Wyndham's Theatre, 2020), Propaganda the Podcast Musical (2020, Webby-Award winner), Puffs: Filmed Live Off-Broadway! (Amazon, 2018), Be More Chill (Irene Diamond Stage, 2018; The Lyceum Theatre, 2019), and the 2018 Tony-Award winning Broadway revival of Angels in America at The Neil Simon Theatre.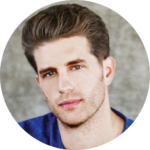 Jonah Platt
Jonah Platt is a multi-platform creator and performer, working across the industry from Hollywood to Broadway. He's best known for his star turn as Fiyero in Broadway's iconic WICKED, as the hilarious Horst on Netflix's UNCOUPLED, and as the star of the new Hannukah film MENORAH IN THE MIDDLE, currently streaming on Hulu. He can next be seen onscreen in Tubi's raunchy rom-com SPREAD with Harvey Keitel & Liz Gillies, and Universal's THE LIST, alongside Halston Sage. As a writer, Jonah has worked on TV shows at FOX, NBC, Cartoon Network, and Apple+, and is currently co-writing the music and lyrics for the stage musical adaptation of Lois Lowry's bestseller THE GIVER. He is a highly sought-after singer, musician, and arranger, who has performed for millions of people online and live around the world. He is currently producing his first full-length feature film, THE MENSCH, a contemporary Jewish dramedy in which he will also co-star alongside Jon Rudnitsky, shooting in spring 2023. Jonah is also highly engaged in the Jewish community through a number of different organizations— He is a current board member and artistic advisor for The In[HEIR]itance Project, an Advisory Board Member of AJU's Miller Intro to Judaism Program, and on the Board of Directors of 70 Faces Media (JTA, Hey Alma, My Jewish Learning, and others.)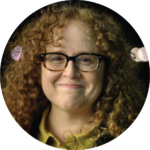 Sarah Storm
Sarah Storm (she/they) is best known onscreen for her work on Law & Order: SVU, playing resolute troublemaker Bronwyn Freed-Wilkins. Other credits include HBO's The Deuce, Crashing, and Amazon's The Marvelous Mrs. Maisel. Sarah currently appears as Toby's sister in the hit FX show, Fleishman is in Trouble. Sarah holds an MFA in Acting from The New School for Drama and a BFA in Drama from NYU's Tisch School of the Arts.
​
Off-screen, Sarah is an experienced podcast and interactive audio producer and director. At LinkedIn, Sarah produces both the award-winning Hello Monday with Jessi Hempel and This is Working with Daniel Roth podcasts. They appear weekly with host Jessi Hempel on LinkedIn Live for Hello Monday Office Hours – a show Sarah co-created to offer the Hello Monday community a live touchpoint during quarantine. Earlier this year, Sarah served as the launch EP for the LinkedIn Podcast Network.
​
Sarah is a member of SAG-AFTRA, AEA, and The Dramatists' Guild, where they sit on the New Media Committee. They are also a graduate of the IFP/Made in NY Media Center's Podcast Certificate Program and an alumna of Far West USY, Poland/Israel Pilgrimage, and a couple of rather dramatic summers at Ramah Ojai.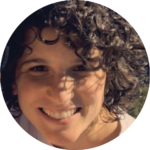 Yael Zinkow
Yael Zinkow just wrapped her fourth season of IN THE DARK as an EP. Prior to IN THE DARK, Yael wrote on BONES for Fox. Yael currently lives with her wife, Molly, their baby, Norah, and their dog, Cricket in Eagle Rock. She is originally from St. Paul, Minnesota but also spent much of her childhood in Columbus, Ohio and spent her summers at Camp Ramah in Northern Wisconsin, so you could just say she is firmly midwestern. She is the daughter of two rabbis and the sibling of two more rabbis but chose to leave the family business in favor of sitting in front of a computer making up stories. She did, after all, use all of her Bat Mitzvah money to buy every single season of Friends on DVD.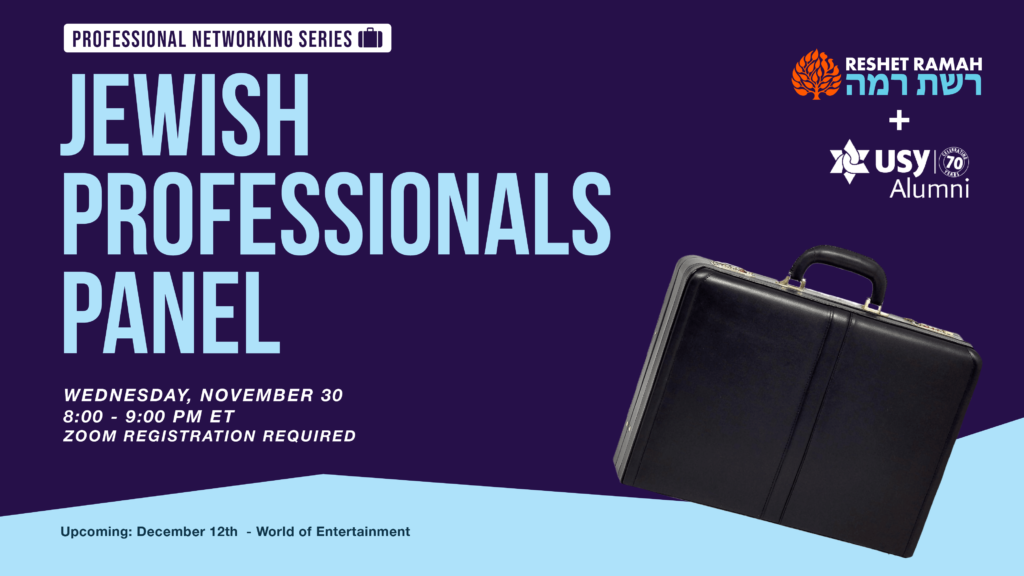 Zoom Recording and Resources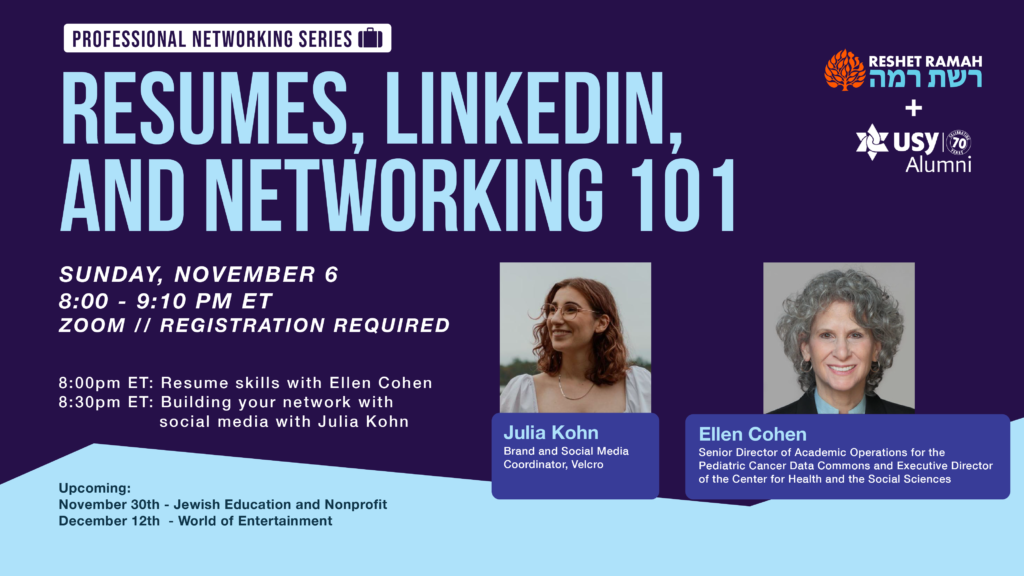 Zoom Recording and Resources