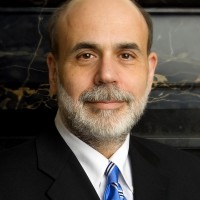 Ben S Bernanke's Reflection
I did attend Camp Ramah one summer. It was a good experience for me, as there were relatively few Jewish young people in the town (Dillon, South Carolina) where I grew up, and the summer gave me a chance to be immersed in a Jewish, Hebrew-speaking environment (although my modern Hebrew wasn't that good — I had learned biblical Hebrew from my grandfather). I enjoyed the sports, social events, and participating in a theater production.
Ben S. Bernanke, Ph.D., is the Chairman of the Board of Governors of the U.S. Federal Reserve System.