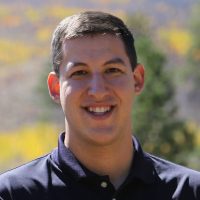 From Camp to Camps: My Ramah and March of the Living experiences
Ari Polsky | California
Ari Polsky is a lifelong Ramahnik, who grew up on slideshows of camp (with actual slide carousels!), and is coming up on his 19th summer in the Ramah family.  He is the Marketing and Communications Associate at Camp Ramah in California, and before that worked with Ramah in the Rockies. In his spare time, he enjoys photography, rock climbing, skiing, traveling, art, and exploring new places!   
"Do you have to work at a summer camp in order to staff this trip? All of you guys work at camp!"
This was the question I heard on my second March of the Living trip from Michal, one of our historians. While March of the Living is in no way affiliated with the summer camps represented, the theme of summer camp was prevalent throughout the trip. I have been blessed to be a part of this community, and it has been a natural extension of my years at camp. I first staffed March of the Living when a former Rosh Edah of mine, Maya Aharon, who runs the BJE LA March of the Living program, was looking for staff. After meeting and interviewing with the BJE team, I was excited for this new educational opportunity. The BJE LA trip brings 200 high school seniors from the greater Los Angeles area together for several pre-trip workshops and then the March itself. During several pre-trip staff meetings, I realized how "camp" this would be.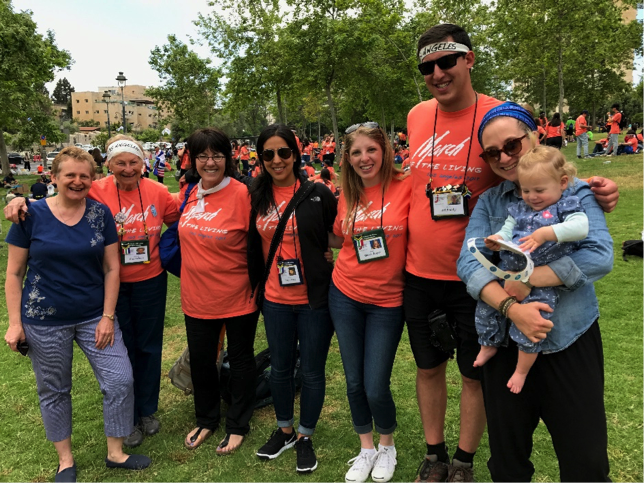 The trip had multiple layers of community. The smallest was our reflection group. I was responsible for 10-12 students, with whom I met regularly to process the trip. The next layer was our bus, then the LA Delegation, then the March as a whole. We made Shabbat-O-Grams for our reflection group, just like at camp.
While every moment of the trip is planned with intentionality, we had to adjust to the unforeseen bumps in the road. I think this might be one of the campiest aspects, how every staff member was flexible and ready to help out wherever needed. We developed a shared language, hand signals, and communication much like an edah tzevet. So to answer Michal's question, no, you don't have to work at camp, but so many of the skills you learn as a madrich transfer over to this work. I often had a group of Ramahniks as participants on the March, and between the two Jewish high schools that heavily made up the trip, there was no shortage of "camp people" from Ramah and Alonim. Students on my bus would ask me to tell camp stories and they would share their own.
I distinctly remember a Shabbat in Israel on a previous trip when the "camp people" got together to sing and share their favorite camp Shabbat songs. It was an incredible and powerful moment to see the teens embrace their commonalties, and their love of the camp Jewish experiences.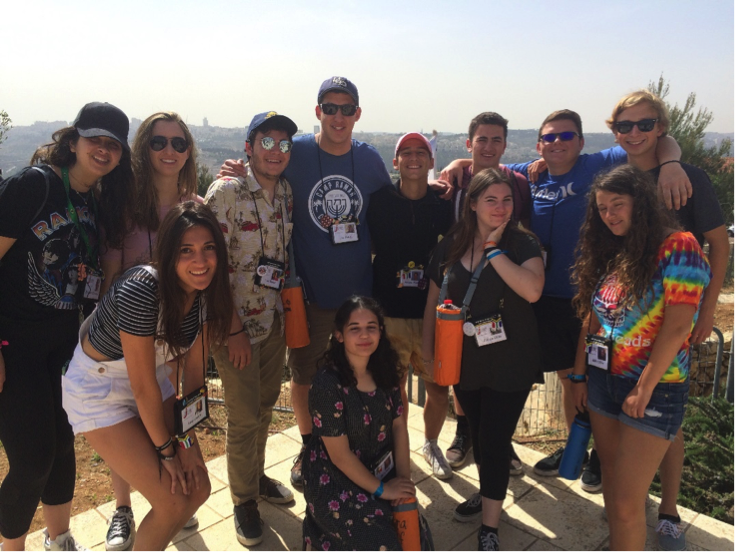 One of my favorite Ramah moments of the March happened two years ago in Auschwitz. I was a Cornerstone Fellow in 2009, and one of the people I met there, Joey from Ramah Canada, became a good friend, with whom I am still in touch! (Thanks, FJC and Ramah!) I hadn't seen Joey since Cornerstone, but we knew we were both staffing the March that year, and arranged to meet up in Auschwitz on the day of the March. It was an awesome reunion and we discussed how beautiful it was, that for a short time, we had turned Auschwitz from a place of death into a place for happy Jewish reunions.
This year on the March, when we got to Israel and met our Israeli guides, it took all of 45 minutes for my guide and I to figure out that we both had Ramah in common. Ori had been a shlichah at Ramah Canada for several summers, and she was clearly a "camp person." Whenever she would talk about previous March trips, she would say "last summer" or "last session", really meaning, "last March."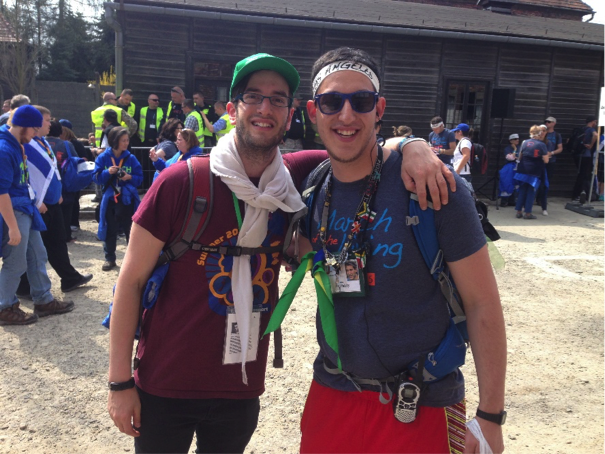 I am often asked why I keep staffing March of the Living. I love the experience, the group of staff with whom I work, being able to connect with the students, and the annual dose of perspective it gives me on life. I love the conversations with the survivors and their nuggets of wisdom, as well as their risqué jokes. As someone who now is "behind the scenes" in camp, the March gives me a chance to feel like I am on the front lines again. I love to feel the adrenaline and excitement of being a madrich, a return to my roots.
I am eternally grateful to BJE Los Angeles and Camp Ramah for allowing me to have this opportunity each year, and help shape the experiences of the next generation.