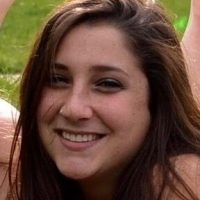 Back in the Backcountry (Bayit)
Danit Cohen | Ramah Rockies
Danit grew up in White Plains, New York, and studied Psychology and Human Development at the University of Maryland. After graduating, she moved out to Colorado to live in Frisco and was a founding member of the Backcountry Bayit. She has worked at Ramah in the Rockies for the last three summers, and this summer will lead the Jewish Outdoor Leadership Institute (JOLI) as its "Rosh," or division head. It was there that she picked up the Colorado bug. This winter, she is working as a lead field guide for Ramah in the Rockies' new wilderness therapy program, Bamidbar. Outside of Bamidbar, when she's not whipping up a batch of the famous BCB cholent, you can find Danit at Breckenridge where she teaches skiing, or at a local ski shop where she works.
It was almost exactly one year ago today that we got the call that we had received a donation to make the Backcountry Bayit happen. Who knew, a year later, we'd be in full swing, hosting Shabbat and holiday events like it's our job! The road that's taken us here has not been easy, it has, however, been incredibly rewarding.
We just finished up our first Shabbat of the new season of the Backcountry Bayit, and it was more successful than we ever could have hoped! We had 38 guests for Shabbat dinner, 17 who spent the night, and 7 who came back for Seudat Shlishit and Havdallah on Saturday night. Not only was it a great turnout, the guests who came from all over Colorado. More than half the guests were locals from Summit or Eagle counties, who walked into the house saying the same thing: what a wonderful new community we've got here! People from Denver, Boulder, Vail, Dillon, Silverthorne, Frisco and Breckenridge joined together for a Shabbat meal, music and singing, and without knowing it, they were building community.
When I moved out to Colorado last year, I was excited to begin a new adventure. I was going to be working on the mountain, skiing for a living, and enjoying the spectacular beauty of the Rocky Mountains every day. Even so, there was something missing: community. Growing up in New York, perhaps I took for granted the constant presence of Jewish life. I never had to look far to find a Shabbat dinner on a Friday, or a place to light the Hanukkah candles. When I moved out to Frisco, Colorado, and realized that there'd be little to none of that, I began to think about just how important Jewish community is in my life. I had a few friends who had been living up in Breckenridge for a couple years, and they experienced the same void due to the lack of community. "Who wouldn't want to come over for a home cooked Shabbat meal and some warm Jewish hospitality?" we asked ourselves. And so, the Backcountry Bayit was born. With a generous donation and support from Reshet Ramah, we began hosting Shabbat dinners each week in our new home in Frisco, Colorado. (Fun fact: the original name of the project was "Breckenbayit," as we had been looking for a house in Breckenridge. When we found a place in Frisco, we came up with the name Backcountry Bayit, as it is a remote location for a Jewish communal hub. A "destination community," if you will).
Tonight is the first night of Hanukkah, and we will be lighting the Hanukkiyah at our house with locals who were in search of a place to celebrate the holiday. We are making latkas and sufganiyot and bought plenty of gelt to go around. I couldn't be more excited to be apart of this ever-growing project. We've got our first Shabbat behind us, three Hanukkah celebrations happening this week, and 5 more months of Jewish community building ahead of us. But don't take my word for it- come see it yourself!