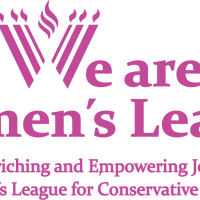 Communications Specialist
Full Time
Closing date: May 28, 2021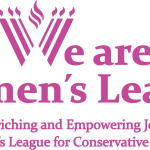 Website MyWLCJ Women's League for Conservative Judaism - WLCJ
Engaging, Enriching, and Empowering Jewish Women
Women's League for Conservative Judaism
Communications Specialist
Organization: Women's League for Conservative Judaism (WLCJ) is an international organization connecting Conservative Jewish women who support our mission of enhancing Jewish knowledge, engaging in Jewish life, expanding communal involvement, and supporting the Jewish community and humanity.  As an active arm of the Conservative/Masorti movement and the largest synagogue-based women's organization worldwide, Women's League provides services to tens of thousands of women and hundreds of women's groups throughout North America and internationally.  Based in New York City, we are currently working remotely.
We offer outstanding benefits, including:
Competitive salary $45,000 – $50,000
Four-day work week
Three weeks paid time off
Medical benefits
Pension and Retirement contributions
Over 20 paid holidays
This position requires a flair for creative writing, strong communication skills, editing and design editing skills, familiarity with content management systems, a high-level knowledge of existing and emerging social media platforms along with proficiency with Microsoft Office.  Regularly monitor and prepare analytics of communications.  The attention to detail and ability to work independently, as well as a team player with volunteers and professional staff is essential. Our ideal candidate will need to be able to manage multiple projects simultaneously.
Job Responsibilities
Write and edit compelling content and coordinate photos and graphics for all print and digital publications, including email blasts, newsletters, membership materials, and fundraising solicitations.  Work with printers and vendors to ensure highest quality production while keeping within budget.
Organizes and crafts content for a wide variety of audiences and optimize it for all channels, including print, video, web, email, and social media, including copywriting, editing, and proofreading.
Maintain website and social media accounts; research audience preferences and stay up-to-date on current trends; create engaging text, image and video content, designing posts to sustain reader's curiosity.
Measure web traffic and develop an optimal posting schedule, considering web traffic and engagement metrics utilizing third party resources.
Required Education and Skills
Bachelors' degree in a Communications field, or a related major.
1-3+ years' communications experience.
Expertise in MS Office Suite and Adobe.
Proficiency with social media including Facebook, Twitter, and Instagram.
Experience with Google Analytics or similar data mining software.
Experience in Database software.
Attention to detail and executes responsibilities with a sense of urgency, accuracy and follow through.
Please submit a cover letter and resume to Rabbi Ellen S. Wolintz-Fields, Executive Director, WLCJ Ewolintz-fields@wlcj.org