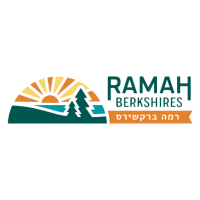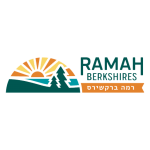 Website Camp Ramah in the Berkshires
Job Title: Tikvah Director
Classification: Part Time during the year and Full-time during the summer
Reports to: Camp Director
Position Purpose:
Camp Ramah in the Berkshires, a vibrant coed overnight summer camp in New York (located 90 minutes from NYC), serving children grades 3 – 11, is seeking a full time Tikvah Director to design and implement a Tikvah program at Ramah Berkshires, incorporating both existing programs and helping to envision new directions for our program. The ideal candidate will have strong programming, organization, and interpersonal skills as well as significant experience working in a Jewish camp and/or Jewish educational setting with individuals with special needs. This position is expected to be 18-20 hours a week during the year and full time in residence from the middle of June through the end of camp.
Essential Job Functions:
Primary Roles and Responsibilities
Lead the creation of a new Tikvah program by working with camp professionals, lay leaders and the broader Ramah Berkshires community

Manage the camper recruitment process, helping to bring in new campers and families to our Tikvah program

Conduct new camper intake, including interviews with parents and kids, talking to therapists, reviewing IEPs, etc.

Assist in the recruitment and development of Tikvah staff

Create and develop training programs for all camp staff specifically, Tikvah staff, program area staff and the broader staff community

Work with program team to design and implement engaging programs for Tikvah campers as well as opportunities to engage with the larger camp community

Lead the effort to create a culture of inclusion at camp for staff and campers as well as the broader Ramah Berkshires community

Supervise and mentor summer staff as well as any program heads that fall under the Tikvah program




Serve as an active participant of the National Ramah Tikvah Network by building relationships with other Tikvah Directors and working within the larger Ramah movement to help further the goals of our camp and our movement

Continually evaluate the effectiveness of the Tikvah program and our ability to meet the needs of our community
Qualifications:
Experience working in formal education settings with the special needs community

Experience in administrative roles in camp and other settings; excellent management skills

Outstanding ability to work both independently and as part of a team

Strong written and oral communication skills

Integrity, patience, adaptability, sense of humor, enthusiasm, and a commitment to serve Jewish youth

Ability to train, motivate, support, share insights and ideas with, and supervise staff
Salary commensurate with experience. The Tikvah Director will be supervised by the Director of Camp Ramah in the Berkshires. All applicants should submit a cover letter and resume to Ayelet Teitelbaum, Director of Staff Experience, at ateitelbaum@ramahberkshires.org.