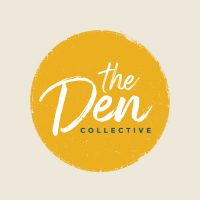 the Den: Executive Assistant (Part-Time)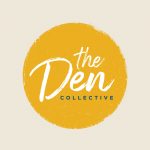 Website the Den Collective
Location: DC, Maryland, or Northern Virginia areas preferred. Available to work during 9-5pm East Coast time. Due to COVID, our team works from home.
Description: Part-time, 20 hrs/week, with opportunity for advancement and growth
Start Date: Immediately
Salary: $25,000-$30,000 commensurate with experience
the Den Collective Overview:
Be part of a growing start-up that is at the cutting edge of the changing American Jewish landscape. Our workplace culture fosters a unique work-life balance that is supportive, compassionate, and based in a thrilling metropolitan center. the Den is a collective of people creating a Judaism that is relevant, accessible, and deeply rooted in tradition throughout the greater DC area. We seek to build spaces of meaning that invite 20's and 30's to deepen their connection to Judaism, feel part of a community, and enrich their lives. the Den strives to be collaborative, experimental, transparent, and radically welcoming. We believe that Judaism empowers each of us to live lives that are rich and imbued with meaning, and that learning is the gateway to that discovery. We foster safe and sacred spaces that invite everyone to truly be themselves; vulnerable, transparent and real.
Position Overview:
We are seeking an Executive Assistant to join our staff team and provide administrative support to the Executive Director. The Executive Assistant supports scheduling and logistics, manages email flow, serves as a liaison to the Board of Directors, and oversees special projects.
About You:
You have impeccable standards, with high attention to detail.
You have strong interpersonal and communication skills, both verbal and written, with the ability to build relationships with a diverse set of people including staff, board members, community members, and donors.
You are proactive at getting your work done and a creative problem solver.
You have a high degree of professionalism and emotional maturity, with the ability to maintain confidential information with discretion.
You know how to handle matters expeditiously, and can manage and follow through on projects to successful completion, often with deadline pressures.
You are an excellent project manager. You have the ability to handle work from various sources, prioritize and multitask, from start to finish with sound planning and persistent execution.
You have a commitment to listening and working with humility, and to supporting a space for all diverse perspectives within our team.
You are able to manage up in a respectful and productive way.
You are calm, have a sense of humor, and are kind. You take the work seriously, but you don't take yourself too seriously.
Qualifications:
Requires a bachelor's degree and at least 2 years of administrative assistant experience or an equivalent combination of education and experience.
Proficiency in Google Documents, Excel, Powerpoint, and Zoom, and quick learner of technology including Salesforce and Asana.
Available to work minimal evenings and weekends.
This position can be filled by people from a broad range of backgrounds and we believe our team is better and smarter with diversity built-in. Since Jewish values drive our work and the Jewish community is our context, no matter your experience with Judaism or the Jewish community, you will need to be intrigued by the work and open to learning.
Responsibilities Include:
Oversee Executive Director's scheduling; coordinate meetings with Den community members and external stakeholders, provide relevant prep materials and appropriate follow-up.
Responsible for scheduling and coordinating Den gatherings and class schedules, including updating relevant information on website and zoom account.
Assist with development efforts including the preparation of donor acknowledgments and reports, as well as scheduling meetings with donors and community leaders.
Manage the coordination and logistics for Board of Directors and Advisory Council meetings. Specific responsibilities include agendas, master calendaring, gathering/distributing materials and preparing meeting minutes.
Write, proofread and/or edit correspondence as applicable.
Work on special projects for the Executive Director as assigned.
What We Offer:
$25,000-$30,000 (commensurate with experience) plus benefits designed for your well-being and a healthy work-life balance. This includes generous time off and flexible work arrangements.
Many opportunities to learn and grow including: Mentoring, skill-building opportunities, and continued learning opportunities.
Commitment to creating a diverse and inclusive workplace that enables everyone to bring their full self to work and make a positive impact in our community and the world.
To Apply:
Please submit resume and cover letter via email. Please type "Executive Assistant" in the subject line. The cover letter will be used as a writing sample. Resumes without a cover letter will not be considered.
Due to the volume of applications, we are only able to respond to those applicants granted an interview. Applications will be accepted until we hire, but we strongly encourage interested candidates to submit their applications by December 24th. Interviews will be set up on a rolling basis.