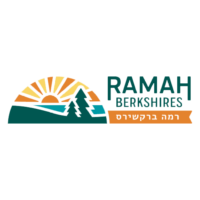 Summer Director of Jewish Life & Living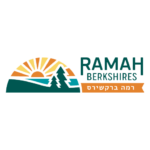 Website Camp Ramah in the Berkshires
Camp Ramah in the Berkshires (www.ramahberkshires.org) is a vibrant summer camp community, where Campers grow in a beautiful and safe setting, surrounded by life-long friends and are nurtured by spirited role models. From sports to the arts, from swimming to outdoor adventure, Camp is infused with the best of the tradition and values of Conservative Judaism: love of mitzvot, Hebrew language, and the people & land of Israel; commitment to inclusion & Tikkun Olam; and the joy of learning & prayer. Ramah is a transformative Jewish experience for its campers, staff, families and the communities of the New York metropolitan area. Ramah Berkshires is a place where Judaism is lived, Shabbat is cherished, and every moment is elevated. 
Join our magical summer community and spend every day feeling like you made Camp and the world a better place. We can't wait to spend the summer with you!
Ramah Berkshires is seeking a Director of Jewish Life & Living to join our Summer Leadership Team. 
We are looking for an experienced, dynamic, and creative Jewish educator to oversee all elements of Jewish Life & Learning at Camp. This is a wonderful and exciting opportunity to work collaboratively with a dedicated team to enrich and enhance Jewish life and programming and make a significant impact on our Camp culture. 
The Director of Jewish Life & Living must be in residence at Camp in Wingdale, NY from mid-June to mid-August. There is an opportunity for family to join you at Camp.
Beginning January 1st, there is approximately 45 hours of pre-summer work to prepare for the summer.  
Compensation: $7,000-$10,000
Room & Board provided while in residence at Camp over the summer. Tuition discounts are available for campers enrolled at Camp. 
Responsibilities:
Reporting to the Director and Associate Director, the Director of Jewish Life & Living will be responsible for enhancing, innovating, and increasing the integration and intentionality of Jewish education throughout Camp, including in Tefillah, experiential daily programming, and through the planning of other special programming & initiatives.
The key roles include:
Pre-Summer:

 

Set vision and build out summer-long program, plan and curricula to set the tone of intentional innovative experiential Jewish education

Along with the Camp Director, set summer-long goals and values and content areas

Meet with summer leadership team to create buy-in and solicit feedback from key stakeholders

Play a key role in planning and leading learning and Jewish life moments during staff training

Programming

: 

Plan daily and weekly experiential programming (Peulat Erev, Peulat Shabbat, Elective Activities) built upon core education values & goals for campers of all ages 

Facilitate these programs along with Chinuch/JLL Tzevet/Team

Serve as the liaison and point person for visiting Rabbis & Educators and ensure they're incorporated into Camp programming

Collaborate with Rashei Anaf (speciality area leaders) to incorporate Jewish learning goals into programming

Tefillah:

 

Work across Camp and with Rashei Edah & Edah counselors in leading, planning and innovating their Edah's daily and Shabbat Tefillah

Finding leaders, providing educational content and learning goals, planning facilitating special programming 

Overseeing typical logistics such as preparing Torah reading, ritual supplies, siddurim, etc.

Informal Learning:

Support all staff in finding and planning intentional moments of education during informal time periods such as meals, Nikayon, Sha'at Menuchah 

Camp-wide Programming: 

Coordinate and plan Camp-wide learning and observances such weekly Shabbat Limmud, Tisha B'Av, Rosh Chodesh, Kabbalat Shabbat, A-Side/B-Side Tefillot, Havdalah

Leadership: 

Supervise and manage team of up to eight other educators of various levels of experience

Oversee their planning and implementation of programming

Coordinate administrative details of schedules, supplies, printing

Serve as part of the summer leadership team to help guide and shape the overall summer experience for over 600 campers and 300 staff Members, as a Camp-wide mentor and leader
Requirements:
BA or BS required, MA in Education or Rabbinic/Cantorial Ordination, preferred

A minimum of 5-8 summers as camp staff or similar setting

Professional proficiency in Hebrew

Deep knowledge, literacy, and training in Jewish observance including Tefillah & text study, in a Conservative & egalitarian setting 

Creative experiential Jewish educator

Prior experience with NY-area camp population, including children & teens ages 8-18

Understanding the big picture of Camp while still having exceptional attention to detail

Outstanding ability to work both independently and as part of a collaborative team

BONUS: Prior experience at Camp Ramah

BONUS: Musical; ability to play guitar or other musical instruments
How to Apply:
All applicants should submit a cover letter and resume to Ramah Berkshires at [email protected].