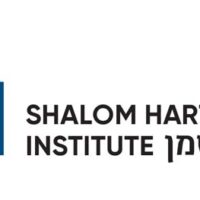 Foundation Relations Associate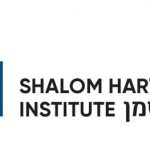 Foundation Relations Associate
The Shalom Hartman Institute of North America
Mission and Philosophy
The Shalom Hartman Institute (SHI) is a leading center of Jewish thought and education, serving Israel and North America. Our mission is to strengthen Jewish peoplehood, identity, and pluralism and ensure that Judaism is a compelling force for good in the 21st century.
Position
SHI NA has an exciting opportunity to support our global foundation relations function. This position requires an exceptionally organized and motivated professional with strong writing and editing skills, and a high degree of comfort with technology. The ideal candidate is also a curious learner, strong communicator, team player, and creative problem solver with an interest in systems-management. This position will afford the opportunity to develop wide-ranging skills that meet the needs of today's organizations.
This professional will report to the Director of Foundation Relations and will join a Development team that includes personnel across North America and Israel. The position requires someone in the Metro-NY area (hybrid schedule with 3 days per week in our Manhattan office).
Responsibilities
Write and edit grant reports and proposals, concept papers, letters, and other donor-facing materials for a range of audiences – primarily foundations and Jewish Federations, but occasionally individuals and board members
Liaise with colleagues from program and finance teams to collect, organize, and synthesize "packages" of donor materials, while staying on track with deadlines and ensuring compliance with funder specifications for submissions
Interface with funder representatives, trustees, and leadership through in person and virtual meetings and written communications
Research prospective foundation funders using online resources
Support programs for philanthropic professionals (both virtual and in person)
Provide support for foundation relations functions including coordinating internal and external meetings, submitting expense reports, updating activities in donor database (Salesforce), and working with development operations and data teams to pull reports of institutional funders and stakeholders as needed
Manage and upgrade internal systems that support foundation relations efforts for clear and consistent record-keeping, including project management tracking, SharePoint file system, and organizing evaluation and impact information
Other special projects as needed
Qualifications
Excellent writing and editing skills (previous experience in grant writing or other professional writing preferred)
Able to effectively balance efficiency with outstanding attention to detail in both writing and processes
Exceptionally organized and adept at time management with the ability to manage several deadline-based projects simultaneously while remaining flexible to shifting priorities
Proactive and resourceful self-starter and thorough information-gatherer
Collaborative, team-focused approach and ability to communicate effectively with colleagues
Willingness to learn and integrate feedback; adaptable to the needs and preferred writing style of the organization
Strong user of Microsoft Word, Excel, and PowerPoint; familiarity with SharePoint and Salesforce or similar database management experience a plus
High comfort level working both in-person and virtually with colleagues
Knowledge of the American Jewish philanthropic environment and similar organizations a plus
Ability to travel domestically a few times a year as needed to participate in staff retreats or support programs
Salary range and benefits: $55,000 – $65,000, commensurate with experience. Very competitive benefits package.
To apply:
Please send a resume and cover letter here. The cover letter should include descriptions of positions with relevant experience, and demonstration of successful expertise in the core demands of the position. No phone calls please.
We deeply value the diversity of insight, perspective, and experience brought by people from backgrounds typically underrepresented in Jewish institutions. We also welcome applications from people of diverse religious, spiritual, and cultural backgrounds. The organization provides equal employment opportunities to all applicants and employees without regard to race, color, religion, gender, sexual orientation, gender expression, age, alienage or citizenship status, creed, genetic predisposition or carrier status, national origin, disability condition, marital status, status as a disabled or Vietnam-era veteran, or any other protected characteristic as established by law. In addition, the organization affirmatively seeks to advance the principles of equal employment opportunity as it applies to all policies and procedures relating to recruitment and hiring, compensation, benefits, termination, and all other terms and conditions of employment.
We thank you for your interest in career opportunities with The Shalom Hartman Institute. Due to anticipated high volume, only those candidates selected for an interview will be contacted. Candidates who will be interviewed can expect a response within 3-4 weeks.