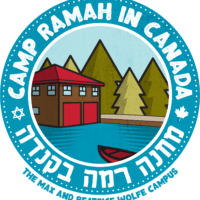 Recruitment and Summer Program Manager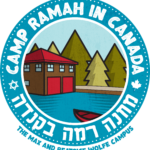 Camp Ramah in Canada is a non-profit, overnight summer camp located in the beautiful Muskoka Region of Central Ontario, just two hours north of Toronto. Ramah is the camping arm of Conservative Judaism.  A summer at Ramah is spent immersed in Jewish living – highlighted by dynamic and innovative programming. Traditional camp and outdoor activities, including swimming, sports, dance and art, are enhanced by Ramah's dedication to excellence in informal Jewish education. Combining a love for camping with meaningful Jewish experiences, Ramah instills in its campers and staff a love of Judaism, the Jewish people, Israel and the outdoors.
Job Description: Recruitment and Summer Program Manager
Reports to: Co-Director
Year-Round Responsibilities:
Responsible for executing a dynamic strategy to recruit new campers to Camp Ramah. In developing these relationships, you will also be responsible for working closely with current camp families to ensure they re-enroll for camp in future summers.
The key roles include:
Planning the recruitment calendar and organizing regular information sessions and events in all Camp Ramah's catchment areas (Ontario, Montreal, Buffalo, Cleveland, Detroit, Pittsburgh, Rochester, and Israel)
Planning and implementing year round community programming
Managing the enrollment of all campers
Working closely with prospective families to educate them about Camp Ramah in Canada Programs
Representing Camp Ramah at camp fairs and community events
Coordinating all shoulder season programming
Collaborating with Director of Marketing and Communications to ensure the availability of all recruitment materials
Performing general administrative functions
Working closely with the development team to support alumni engagement
Role will include working on evenings and weekends and will involve regular travel
Summer Responsibilities:
Responsible for planning and facilitating the programmatic aspects of camp. This includes working with summer staff, and camp leadership, while residing up at Camp Ramah in Canada for the summer. You will work closely with the Co-Directors in determining summer goals and priorities. The Program Director will be responsible for execution of programming.
The key roles include:
Implementing new programmatic initiatives
Organizing day to day logistics required for camp to run smoothly
Supervising camp program areas including sport, chug, Israel engagement, and staff programming
Managing details of all schedules including the daily schedule, summer calendar, and special days
Booking all camper and staff trips and any summer guests
Coordinating logistics and program for visitor's day
Supply management
Qualifications:
A university degree or equivalent, and at least 2 years equivalent experience working in community engagement, project management and event coordination
A self-starter, the ability to work independently and in a team setting
Excellent relationship builder and communication skills
Valid driver's license and passport required
Living in the Camp Ramah in Canada catchment area is preferred
Previous work in a Jewish non-profit organization and/or Camp Ramah alumni an asset
This is a full time position and hybrid work model including both working remotely and in the office as needed.
Please forward your resume to [email protected] Date: June 9, 2023
All inquiries and applications will be held in strict confidence. Only qualified candidates will be contacted.
Thank you, Camp Ramah in Canada