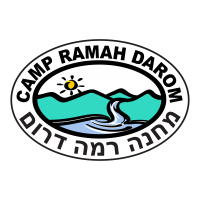 Program Coordinator, Camp Ramah Darom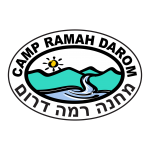 Website Camp Ramah Darom
Position Overview: The Program Coordinator is a key member of Camp Ramah Darom's team, with principal responsibility for developing, planning, and managing the summer camp program schedule and completing the advance preparations required for the successful operation of Camp Ramah Darom. This position will include supporting and attending select short-term retreat programs at Ramah Darom during the year. In addition, the Program Coordinator will be expected to play a role in the year-round activities of community outreach, camper and staff recruitment, and staff training.
Primary Job Responsibilities Include:
Development of the Summer Program Calendar Pre-Camp

Develops a summer program calendar in accordance with annual educational goals and objectives of Camp Ramah Darom.
Ensure special programs, out of camp trips and special community events are calendared, planned, and executed
Develops and publishes a daily schedule for each Aidah and Specialty Department, including pool parties, camp outs, and other critical events.
Assists in the preparation of a comprehensive schedule for staff training, to include pre-camp training activities, and in-camp staff development.
Develops ideas and proposals for new, creative programming to enhance the camp experience.

Ongoing Management of the Summer Program Calendar During Camp

Manages the execution of the camp program calendar during the summer to ensure the effective and efficient utilization of camp facilities in carrying out the activities of the camp.
Assigns spaces for age-group programming daily, in collaboration with the age-group leaders, and maintains a written schedule of programs and locations for the Camp Directors' ready reference.
Makes decisions on the allocation and scheduling of program areas among department heads.

Development and Management of Short-Term Programs and Visitors

Assists in planning any specialty short term programs such as Ta'am, Prospective Camper Days, and Educator Visits
Recruits and hires staff in collaboration with Camp Team.
Monitors execution of programs for quality and compliance with approved budgets.
Evaluates short-term programs and makes changes in curriculum and scheduling in continuous pursuit of excellence in programming.
Coordinates American Camping Association visit and other partner agency visits.

Special Activity Planning

Prepares plans and makes arrangements for all out of camp trips.

Develops plans for approval within authorized budgets.
Arranges all the details for trips, including transportation (in conjunction with the summer business office), activities, food and lodging as needed.
Creates a written document outlining all trip details, including contacts, and orients Aidah staff to trip details.
Ensures that all trips and activities meet or exceed ACA's Health, Safety, Wellness and Transportation standards.

Works with department heads to plan and schedule activity trips.

During the year, identifies and selects approved vendors/outfitters as needed.
Schedules appropriate time within the camp calendar for departmental activity trips.
Follows up with department heads to evaluate quality of the experience.

Year-Round Community Outreach

Coordinates Staff Retention

Reaches out regularly to staff to participate in cohort-based programs, events and general outreach

Coordinates or supports other local events and programs which promote Ramah (e.g., Community-wide Havdalah celebrations.)
Assists with camp recruitment at Camp Fairs and other local recruitment events.
Participates in travel for camper recruitment.
Assists with the planning and execution of Yom Ramah Darom.
Other Duties:
Assists with year-round retreats taking place on our Clayton campus and will be on-site for at least two retreats including Winter Break Family Camp.
Participates as requested in recruiting campers and staff.
Recruits mini-medics, age group photographers and other special staff as needed.
Occasionally visits communities to conduct Ramah programming and other recruitment events.
Maintains personal contact with veteran staff members.
Responsible for identifying resource needs, participating in annual financial planning, and managing the use of resources effectively.
Responsible for the oversight of specialty department supply ordering. Ensuring that specialty areas have the proper supplies to create quality programming and that the supplies are within budget.
Ordering and inventory of key milestone gifts (ex: 5-year camper t-shirts) and staff summer gifts.
Responsible for post camp annual reports (National Ramah Camp Report, American Camping Association report, et al).
Job Requirements:
Experience in Jewish camping and familiarity with Ramah's approach to informal Jewish education a plus
An ability to work quickly and effectively.
Creativity in designing successful informal learning experiences for young learners.
Organizational and time management abilities and the capability of managing multiple projects simultaneously. Demonstrated capacity to manage tasks and details and meet deadlines
Willingness to live in the camp community for extended periods of time.
Excellent interpersonal skills including outstanding communication, listening and conflict resolution skills.
Ability to work successfully as a team member to achieve team and organizational goals.
Ability to work well under supervision and to seek out and adapt to feedback.
Commitment to Ramah's mission, values, and culture.
Salary Range and Benefits: $45,000 – $50,000
In addition to base salary, Ramah Darom offers a comprehensive and competitive benefits package.
Start Date: January 2023
Applications: Applicants should send a cover letter and resume to [email protected] with the subject line, "Program Coordinator Application."