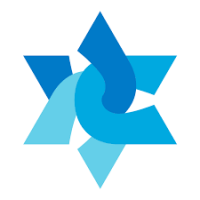 Part Time
Closing date: Dec 31, 2018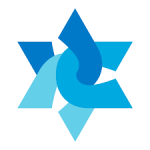 Nanuet Hebrew Center
The Nanuet Hebrew Center, conveniently located in New City, NY, just off exit 10 of the Palisades Parkway, is actively seeking a Youth Advisor for our award winning Kadima/USY program. NHC has a rich history of serving the Town of Clarkstown and the Greater Rockland County Jewish community for 75 years. We are a multi-generational, egalitarian, Conservative Jewish Center, affiliated with the United Synagogue of Conservative Judaism.
Our Chapter won the Outstanding Chapter of the Year award for United Synagogue's Emek Division for 2017-2018, and we are continuing to build on this accomplishment.
The role of Youth Advisor is a part time, paid position.
Primary responsibility of the Youth Advisor is the development and execution of all Youth programming on the Chapter level, and at least one Divisional event per year. On average, there will be two Chapter events per month for Kadima and USY, plus several Pre-Kadima (4th & 5th grade) events during the year.
Responsibilities also include:
Mentoring, advising and empowering the teen led USY Board, providing guidance
when needed
Liaising with Membership VP to grow Chapter
Providing logistical and administrative support for the Chapter
Collaboration with Youth Committee, including attending monthly meetings
Participating in annual planning meeting
Attending divisional Youth Leadership meetings
Attending divisional events, as required by division leadership
Providing a monthly status report to the Youth Committee
Promoting membership
Promoting attendance at events
Communicating with members, and parents, about upcoming events
The ideal candidates will have:
Experience with USY and Kadima
Dedication to Conservative Judaism
Knowledge of Shabbat, holidays, prayers, and Ruach
Ability to guide the members by empowering them, while maintaining position of authority
High level of comfort interacting with parents as necessary
Self motivated and energetic with a vision to engage the kids and grow the Chapter