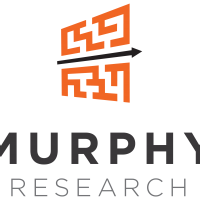 Full Time
Closing date: Feb 28, 2021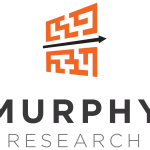 Website Murphy Research
Murphy Research is a full-service custom market research firm
Murphy Research is a full-service custom market research firm known for our innovative research design and consultative approach. We produce groundbreaking qualitative and quantitative research through our focus on creative design, rigorous execution, and enduring insights. Our team thinks out of the box, follows a steady execution process, and is empowered to produce the highest quality research product that truly matters to our clients.
We are actively seeking a Recruiting Intern to join Murphy Research this Spring. In this role, you will be our HRBP's right hand as we recruit this year's incoming Research Associate cohort.
This is a great opportunity for students or recent graduates to engage your organizational, communication, and people skills while learning about talent coordination, candidate experience, employer branding, and people operations within a market research organization!
About you:
You have experience coordinating events and calendars, communicating with multiple stakeholders, and recruiting anyone to join an effort or team you care about
You are resourceful and a go-getter; you identify problems before they arise and take initiative to address issues appropriately and in a timely manner
You are not afraid to ask questions and love to learn in the face of a challenge
You are detail-oriented, knowing that little things often make the biggest impact
You are tech-savvy and proactive when it comes to remote communication; comfort with Microsoft Outlook/365 (Email+Calendars), G Suite, and Zoom are required; bonus points for experience with any ATS or CRM.
People always want you on their team because you approach every challenge with clear communication and solve problems with a positive attitude!
What you'll be doing:
You will handle day-to-day administrative and coordination needs that support Recruiting, HR, and Operations
You will learn and be responsible for reviewing and assessing resumes, handling candidate communication, scheduling interviews, and managing the organization and details stored in our applicant tracking systems.
You will communicate daily with the HRBP to support recruitment coordination efforts and will serve as a resource for employees across the company with interview logistics
In a fast-paced environment, you will utilize communication and organizational skills to help drive our team's efficiency
You will take pride in your responsibility to facilitate a high-caliber candidate and employee experience every single day!
What we offer:
Daily opportunity for variety, challenge, and growth
A collaborative, team-oriented, and high-performing atmosphere
A great learning opportunity to build skills in recruiting, communications, and coordination while gaining experience in HR and People Operations, within a market research and client service firm
Flexibility to work remotely
Compensation is $15-18 per hour based on experience; college credit available upon request
*Position will be remote, but requires residency in a state where the company already operates (CA, MN, WA, TX, NC, and DC)
*Intern must have some availability multiple days per week, totaling 15-20 hours per week (may vary)
*Applications will be reviewed on a rolling basis until filled. Ideal start date is early February
Apply via the link provided and make sure to note you're a Ramah alum!