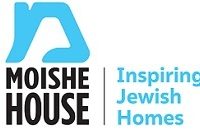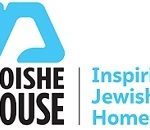 Website MoisheHouse Moishe House
A global nonprofit that builds peer-led Jewish communities!
Interested in applying? Scroll down to "How to Apply" to see our application instructions!
Who We Are:
When you work for Moishe House (pronounced moy-shuh), you become a part of something BIG: a global nonprofit that builds peer-led Jewish communities for young adults around the world! Founded in 2006, Moishe House funds, trains, and educates young adults to create pluralistic, inclusive, and welcoming Jewish communities. A Moishe House is led by a group of volunteer community builders, called "residents", who open their doors to twenty-somethings for social, educational, and Jewish ritual events throughout the year. To date, there are more than 140 Moishe House communities in over 30 countries, and we're still growing! Moishe House is seeking a detail-oriented team player to join our team as a Program Manager. The Program Manager provides high-level support to the Senior Program Director and the Houses and Pods Department, executing department-wide administrative and data operations and logistics support. This role is perfect for someone with strong project management and data skills seeking an opportunity to make a lasting impact!
All voices are needed at Moishe House. Every new member of the Moishe House team is an opportunity for us to introduce fresh perspectives, talent, and skills into our workforce and our communities. People who identify as Black, Indigenous, and People Of Color (BIPOC) and historically marginalized groups, including, People with Disabilities, People from the LGBTQ+ communities are all encouraged to apply for our open positions! We seek employees from diverse backgrounds and life experiences to join our team located in the United States, South America, Europe, and the former Soviet Union. Our vision, in part, is for a fair and equitable workplace, where diversity is celebrated and can truly flourish. We recognize we have a ways to go and a lot to learn.
Who You Are and What You'll Do:
You believe in our mission and bring efficient data and operations management experience to the team and our organization
You thrive in a collaborative, data and logistics support role, helping others keep on track through your strong administrative and project management skills
You look forward to providing comprehensive administrative, data, and logistics support (80%) and departmental support (20%), including:

Maintaining and managing data and administrative systems, such as Salesforce, Typeform, Zapier, and monthly reimbursements to constituents
Organizing, executing, and managing Department meeting agendas, annual summits, and off-site gatherings
Managing audits, surveys, and email communications with constituents ensuring metrics are recorded accurately and on time, and preparing documents and presentations
Liaising and negotiating with external vendors including tech consultants, independent contractors, and others
Managing logistics for annual constituent conferences and team gatherings, email communication, managing registration, processing reimbursements, and sourcing and managing vendors
Managing complex calendaring for the Senior Program Director and the Houses and Pods department, facilitating arrangements for domestic and international travel, and processing reimbursements

You are truly a team player and are proactive in offering assistance in areas and projects as needed
You are highly organized and have advanced skills in databases and CRMs, MS Office (Word and Excel), Google Workspace applications (Docs, Drive, and Sheets)
You are a capable project manager, work well under pressure, and manage time effectively
You have the ability to collaborate and to work independently and self-sufficiently with a team spread out across multiple geographic areas
You are a highly skilled communicator (written and verbal)
You have a Bachelor's Degree or 4 additional years of full-time relevant experience as a substitute for the degree
You have a minimum of 3 years of full-time professional experience in an administrative, data, or similar role
You embrace the Moishe Mindset: Be the Difference, Connect & Listen, Invest Wisely, Embrace the Unknown, Own It!, Value People, and Work Well, Live Well, and Have Fun!
You have eligibility to work in the United States without sponsorship
The Fine Print: This position is based in our East Coast Hub Office (Charlotte, NC) or our West Coast Hub Office (Encinitas, CA). Our team is currently working at remote locations until the offices reopen, with an 8-weeks' notice provided.
How Moishe House Takes Care of You:
Health, vision, dental, and mental health benefits ($0 employee contribution option available)
Flexible Spending Account options
15 days paid time off (PTO) that increases with continued employment; additional benefits for former Hillel and BBYO employees
Office closures and floating holidays for Jewish and US holidays
Eligibility to make 401k contributions upon hire; company matching of up to 3% after one year of employment
Quarterly paid day of service (give back to your community so you can help your community builders get involved too)
Highly qualified, creative, and go-getter teammates and a dedicated supervisor
Company discounts on flights, hotels, sporting events, concerts amusement parks, gyms and more through Plum Benefits
Paid work travel with perks including travel allowance, fitness classes, and accommodations
Schedule options to accommodate your work and lifestyle
How Moishe House Pays You:
Starting salary of $58,000 (Encinitas, CA) OR $46,000 – 48,000 (Charlotte, NC), depending on location and assuming you meet the minimum requirements
Annual merit-based salary increase
How Moishe House Invests in You:
$500 annual professional development fund
One-on-one Jewish learning with an educator of your choice
Local professional learning opportunities
Opportunities for advancement through Moishe House's career path planning
Opportunities to attend Moishe House Learning Retreats and Conferences
Possible Steps in Our Hiring Process:
Step 1: Send us your resume, and cover letter, and you'll hear back from us!
Step 2: Video interview using an online web-based platform
Step 3: Skills Assessment, and interview(s) with the hiring manager(s)
Step 4: We'll check your references to hear about your past experience
Step 5: Get an offer letter, sign it, start your Moishe House journey!
How to Apply:
Please email the following items to careers@moishehouse.org with "Program Manager-Houses" with your first and last name and preferred location IN THE SUBJECT LINE:
Cover letter – Tell us your story and why Moishe House!
Resume – Start Date/End Date (in Month/Year format) for each position you've held
Moishe House is a dynamic organization that recognizes and supports individuals from a broad range of experiences and backgrounds.  We are proud to be an equal opportunity employer.  All qualified applicants will be considered for employment without regard to race, color, religious creed, sex, national origin, ancestry, citizenship status, pregnancy, childbirth, physical disability, mental and/or intellectual disability, age, military status, or status as a Vietnam-era or special disabled veteran, marital status, registered domestic partner or civil union status, familial status, gender (including sex stereotyping and gender identity or expression), medical condition (including, but not limited to, cancer-related or HIV/AIDS-related), genetic information, or sexual orientation.