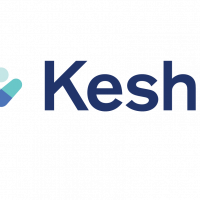 Special Education Paraeducator (teaching assistant)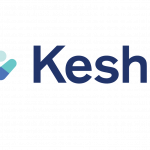 Website Keshet
Providing support, purpose and joy to people of all abilities
Keshet is seeking paraprofessionals to work with students ages Kindergarten to 22 years of age in our self-contained special education classrooms. The Special Education Paraeducator will assist students with academic, nonacademic, social, health and emotional needs of the students in the special education and general community environments.
This position will also assist teachers and related service personnel with meeting the IEP needs of students. The Paraeducator will provide supported instruction and strategies to individual students, small groups of students as well as monitor students per the instruction of the teacher. The Paraeducator may be assigned to other students or department duties by the Director of Education.
Duties Include but are not limited to:
Supporting the classroom teachers in providing a comprehensive educational program to students with significant disabilities; to include autism, intellectual disabilities, physical disabilities, and behavioral challenges
In addition to providing classroom and community based instruction, candidates must be physically able to support students with high levels of energy and potential behavior challenges
Must be able to assist with lifting students for the purpose of changing and transfers
Must be willing to assist students in all aspects of personal care
Requirements:
Hold or be eligible to apply for an Illinois State Board of Education Paraprofessional license
Hold a valid driver's license
Must be able to lift a minimum of 25 pounds
Must maintain a current certification in CPR and Safety Care, provided through Keshet
About Keshet: From its core programs for children and adults with intellectual challenges in the Chicago area, to its international consulting work, Keshet serves over 1,000 individuals with disabilities and touches the lives of many more family members, peers, supporters, and other stakeholders around the globe. Keshet's local leadership, comprised of nearly 100 lay leaders from all walks of life, provide the inspiration, direction, and funding required to fulfill the organization's mission: to do whatever is necessary to allow individuals with disabilities to achieve their potential.
About the Program: Keshet provides highly individualized and integrated education programs at five sites throughout Chicago and the north shore from kindergarten through age 22. We believe in maximizing each student's potential while fostering caring communities in which students learn and grow. Therefore, we maintain a dual focus on developing students' academic and daily living skills while also integrating them into their home community. Occupational, physical, and speech and language therapists, and social workers are on staff to meet the needs of each student. To help students make the transition from high school into the workforce, the Keshet High School employs a vocational specialist who coordinates job training and experiences for the students within their community, providing a foundation of skills carried on through the Coe-Worker Keshet Transition Program. The Coe-Worker Keshet Transition Program is designed to provide the necessary support to ease the transition into the community for young adults (ages 18-21) after they complete high school.
The information contained in this job description is for compliance with the Americans With Disabilities Act (A.D.A.) and is not an exhaustive list of the duties performed for this position. Additional duties may be assigned at any time by CEO.
Keshet is an Equal Opportunity Employer. Our employment practices are in accordance with the laws that prohibit discrimination against qualified individuals on the basis of race, religion, color, gender, age, national origin, physical or mental disability, genetic information, veteran's status, marital status, gender identity and expression, sexual orientation, or any other status protected by applicable law.