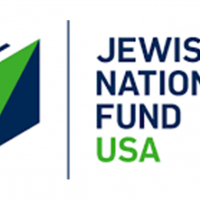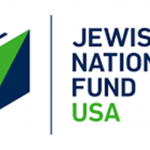 Website Jewish National Fund
About Jewish National Fund-USA:
Unparalleled in the Jewish philanthropic world, Jewish National Fund-USA's strategic vision has been and always will be, to ensure a strong, secure, and prosperous future for the land and people of Israel. Everything we do — every project, initiative, and campaign we take on – is integral to our vision of building and connecting to our land. We plant trees, build houses and parks, source water solutions, buy fire trucks, and improve the lives of people with special needs. We boost tourism, support Aliyah, promote Zionist education and engagement, build medical centers and trauma centers, fund agricultural and culinary research, and run an American semester abroad high school in Israel. We do all these things because each project, each program, each partnership, is consistent with our strategic vision – population growth in the north and south, connecting the next generation to Israel, infrastructure development, ecology, forestation, heritage preservation, and more — all for the land and people of Israel.
We have:
An incredible mission backed by hundreds of thousands of partners, our donors, who support the land and people of Israel and Jewish people everywhere
An enthralling 120-year history as one of the world's oldest environmentally focused philanthropic organizations
An inclusive, supportive, and collaborative work culture where we play as a team, support each other and nurture creative minds
A bold One Billion Dollar Road Map for the Next Decade that's creating infrastructure, environmental, and economic opportunities to attract 500,000 people to Israel's Negev Desert and 300,000 people to the Galilee
An active and engaged lay leadership that supports and guides our professional team and our organization's direction
Days off for select Jewish holidays (in addition to the secular US holiday calendar) along with "3pm Fridays" during winter
Opportunities to visit Israel
Top-notch Healthcare plus Dental and Vision, employer-paid Life Insurance, and Short and Long-term Disability
Position Overview:
As Jewish National Fund's Events Coordinator, you will assist with planning and execution of events. This position can be based in our Rockville Centre, NY, Northbrook, IL, Boca Raton, FL, or Reseda, CA offices.
Job responsibilities:
Work closely with Director, Events Manager, production company, and campaign staff to assist with planning, coordinating, execution of events and on-site management of in-person events
Assist with aspects of event logistics, including but not limited to – registration web sites, generation of catering BEO's, housing room block management, RSVP tracking, survey data, project tracking through Salesforce and Inspire Planner
Independently coordinate small events, as assigned
Work with Marketing to develop speaker slides and proof reading of all marketing materials for events assigned
Partner with JNF-USA Speaker Bureau to coordinate speakers for events, managing their requests and organizing all necessary information
Participate in all planning, pre-event, and post event meetings
Manage event email boxes, responding to all requests
Partner with catering vendors in the selection of menus for events
Schedule, train and oversee onsite event volunteers and support staff
Run all virtual events via Zoom Meeting or Zoom Webinar
Ensure all vendors execute/perform at each event per contract terms
Work in-person events which includes onsite set up, managing of shipments, coordinating with the hotel, and running registration
Maintain inventory of all event supplies, equipment, materials, and branded items
Act as the liaison with the administrative staff and their support of event duties
Assist with coordination and collection of items for an auction (silent or live) and/or raffle at events
Assist with follow-up after events
Assist with set-up and break-down of events
Assist with research of services provided and related and pricing of venues and vendors
Misc. projects, as assigned (updating databases, research, etc.)
Qualifications:
BA/BS degree
Excellent organizational and communication skills
Ability to problem solve and multi-task with numerous deadlines
Tolerance for time-sensitive transactions and last minute changes
Ability to work as a team with campaign staff as well as independently
High energy, flexibility and ability to meet deadline demands
Strong attention to detail
Excellent interpersonal, verbal and written communication skills
Strong computer skills, including Microsoft Office (Word, Excel, PowerPoint, Outlook)
Knowledge and experience with Zoom meetings and webinars, Vimeo and YouTube a plus
Experience with Salesforce or other database platforms a plus
Ability to work nights, weekends and to travel (post-pandemic)
Candidates must have a valid US driver's license, access to a car and personal credit card to use for travel (documented expenses are reimbursed per company policy)
Ability to lift up to 25lbs.
Apply Now