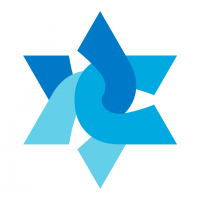 Engagement Associate, USY/ Kadima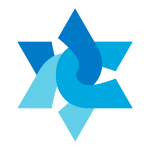 Website The United Synagogue of Conservative Judaism
SUMMARY:
The Engagement Associate is a key position for USY's new preeminent engagement initiative. The Engagement Associate is part of the engagement staff executing and implementing key program components of teen engagement and leadership to enhance USY's mission and core values. The Engagement Associate is responsible for direct engagement of teens on a local level through new engagement initiatives. This position reports to the USY Branch Program Director.
This position may operate in an office located within proximity to assigned regions. Location may be on-site at a Conservative synagogue, a nearby USCJ office, or at a home office.
FULL DESCRIPTION:
DUTIES AND RESPONSIBILITIES:
Support the inclusive approach to to USY and Kadima engagement through new engagement initiatives.

Assist with the implementation of the new peer to peer engagement initiatives.

Participate in overall plan to increase membership numbers and participation.

Build relationships and partnership opportunities with local professionals, Conservative congregations and other Jewish organizations.

Assist and lead multi-chapter and city-wide events.

Promote and recruit for all USY and Kadima programs, including regional programs, national programs, International Convention (IC), USY's summer programs (USY on Wheels & Pilgrimage) and USY's gap year program (Nativ).

Participate in communal opportunities that engage local youth directors and/or teens.

Create new initiatives to engage teens in new arenas, including public school settings, Jewish schools, Jewish camps and synagogues.

Attend regional program branch/international programs, as assigned.
KNOWLEDGE AND SKILLS:
Experience working with teens

Relationship Building

Facilitation skills

Strong leadership and organization skills

Supervisory/people-management skills

Coaching skills

Planning and implementation

Conflict management

Strong oral and written communications skills

Budget planning and tracking

Knowledge of the Jewish tradition; demonstrated commitment to Conservative

Jewish living and/or interest in learning
EDUCATION AND WORK EXPERIENCE:
*Minimum: A degree from a four-year college or university

Commitment to personal growth and ongoing education

Preferred:

At least four years' experience working in related fields

Degree in relevant field(s) including: Jewish Studies; Education; Social Work

Advanced training in a field that will help the director be of greater service to youth 

and youth programs
POSITION TYPE & EXPECTED HOURS OF WORK:
This is a part-time position (20 hours/week) and will require some extended hours due to evening and weekend conventions. 

Must be available for weekly daytime meetings.
TRAVEL:
The position supports a geographic area comprised of two or more USY regions.

Must be able to travel on regular basis to Regional events.

Position includes evening and weekend responsibilities.

Travel to the International Convention and occasional travel to USCJ staff meetings.
WORK AUTHORIZATION:
United States or Canadian Work Eligibility
OTHER DUTIES:
Please note this job description is not designed to cover or contain a comprehensive listing of activities, duties or responsibilities that are required of the employee for this job. Duties, responsibilities and activities may change from time to time.