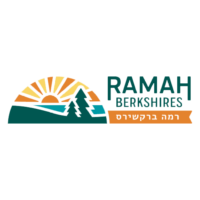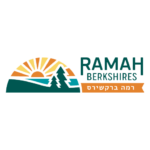 Website Camp Ramah in the Berkshires
Camp Ramah in the Berkshires is an established, growing and widely-respected non-profit organization based in Bergen County, NJ that operates a residential summer camp in Wingdale, NY.
This position is responsible for the organization's financial and accounting activities focused on payroll, payables, and non-tuition receivables. This is a full time position, reporting to the Director working closely with the Director of Operations, and the camp's Finance Committee.
Education and Experience
The ideal candidate has a minimum of 4-7 years' experience with a bachelor's degree in accounting; non-profit accounting; and/or fund-accounting experience. A working knowledge of Quickbooks accounting software and Microsoft Office Suite is desired but not mandatory.
Responsibilities
General Accounting and Financial Reporting Responsibilities:
Lead and oversee accounts, ledgers, and reporting systems to ensure alignment with GAAP standards and internal guidelines.
Review journal entries, ensuring their accuracy and completeness in the general ledger.
Establish and uphold internal controls for revenue, costs, program budgets, and expenditures.
Deliver punctual and precise financial analyses and reports.
Enhance and monitor internal accounting controls for continuous improvement.
Manage monthly bank account reconciliation and financial closing processes.
Supervise reconciliation of corporate credit card transactions.
Manage accounting and reporting for donor designation and foundations.
Collaborate with department managers to create the annual operating budget.
Overseeing and executing investment activities in conjunction with the finance committee
Reconciling financial performance to budget
Manage Bookkeeper
Cash Management Responsibilities:
Manage all incoming cash receipts and deposits
Provide monthly liquidity/cash reports
Perform/review reconciliations of cash accounts on a monthly basis
Oversee bank reconciliations
Oversee accounts payable and receivable (other than camper tuition)
Oversee / reconcile development receivables – pledges and cash gifts
Manage Payables:
Review incoming invoices for accuracy, proper documentation, and adherence to policies before processing for payment.
Establish and maintain effective communication channels with vendors, addressing any discrepancies, inquiries, or concerns related to invoices.
Obtain necessary approvals for payment processing, verifying the validity of expenses and adherence to budgetary guidelines
Oversee the generation and execution of payments, including checks, electronic transfers, and ACH transactions
Audit Responsibilities:
Oversee preparation of schedules and work papers for annual audit
Prepare Form 990
Benefits and Payroll Responsibilities:
Oversee day-to-day payroll and benefits disbursement operations
Maintain 403(b) funding calculations for mandatory contributions and camp match, and ensure timely, accurate retirement contributions
Supervise benefit plans
Supervise administrative onboarding and offboarding of employees
Salary and Benefits
Base Salary range of $80,000-$90,000
403b with Employer Contribution
Medical, dental, and vision options
Customary additional benefits
This role is located year round in Teaneck, NJ and is a hybrid work model
Go home every day feeling like you made the camp and the world a better place