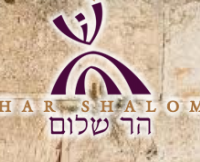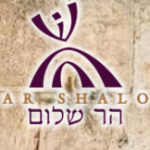 Website Congregation Har Shalom
Congregation Har Shalom is an inclusive, multi-generational Conservative synagogue community in Potomac, Maryland (suburban Washington, DC). We are proud of our heritage of being one of the first egalitarian congregations in the Conservative movement. It is our mission to inspire the lifelong Jewish journeys of individuals and families by promoting active participation in Jewish life and learning, spirited prayer, community service, and support for the State of Israel and the Jewish people everywhere. We are an innovative congregation committed to our Religious School program, its goals and methods. For more information about us, please visit our website at www.harshalom.org.
We are seeking a motivator, who with enthusiasm and passion can "kindle a light" for Jewish learning and community among our children and families, in order to lead our Religious School as our new Director of Education. The successful candidate should possess:
· A Master's Degree in Jewish Education (or equivalent);
· Experience as the Director of a supplemental synagogue-based school;
· Familiarity with the landscape and varieties of supplemental synagogue-based education;
· Vision for transforming religious education for dynamic learning and growth;
· A solid record of accomplishment in a supervisory and/or management role;
· Demonstrated organizational, staff management and mentoring, administrative and communication skills.
Responsibilities include:
Administration:
o Administering a school of K-10th grade;
o Hiring, supervising and evaluating the faculty;
o Creating and maintaining clear and open communications with families;
o Developing, augmenting and implementing innovative curricula that addresses the educational needs of all students;
o Integrating new approaches and external resources to create a dynamic learning environment that motivates staff, students and their families
Community Building:
o Developing and implementing creative programming for students and their families to build community and connection;
o Collaborating and engaging with clergy, staff, and a team of committed parents and lay people; and
o Constructing a vision to shape supplemental education into a dynamic fulfilling experience.
Motivating:
o Building relationships that foster a desire to be part of synagogue life;
o Thinking "outside the box" with flexible ideas to educate our youth;
o Leading and inspiring teachers in curriculum planning, pedagogy, and meaningful creative programs
Benefits offered:
Retirement benefits
Health insurance
Dental insurance
Paid time off