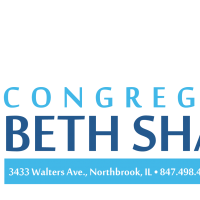 Bar/Bat Mitzvah Coordinator/Tutor
Part Time
Closing date: Jun 15, 2020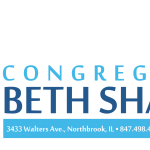 Website Congregation Beth Shalom
Overview
Congregation Beth Shalom (CBS) is a large, suburban, egalitarian, interfaith welcoming Conservative synagogue dedicated to perpetuating and affirming Judaism by strengthening the faith and nurturing the religious development of its members.  More information about our synagogue can be found on our web site: https://www.bethshalomnb.org/
CBS seeks a part-time (approximately half-time) Bar/Bat Mitzvah Coordinator/Tutor (C/T) to join its staff as of July 1, 2020. The C/T's primary responsibilities will be to coordinate the bar/bat mitzvah program and the Torah reading program.  The C/T will report to both the Cantor and the Ritual Vice President of the congregation.
During this time of sheltering at home, teaching will take place virtually, but once we are back to a new normal we expect teaching to take place in person.
Bar/Bat Mitzvah Program
The C/T is responsible for all aspects of the Bar/Bat Mitzvah program.  Many, but not necessarily all of the responsibilities in this regard are enumerated below.
Coordinate administrative aspects of the training program (e.g. correspondence, tutor assignments and scheduling, aliyot, special needs, family Torah readers).
Participate in the assignment of Bar/Bat Mitzvah dates with Clergy, Director of Education and Ritual Vice President.
Tutor and mentor 20 – 25 Bar/Bat Mitzvah students. Tutoring generally takes place Monday through Thursday after school and into early evening, as scheduled with the students.
Supervise additional tutor(s), as needed, to provide coverage for all Bar/Bat Mitzvah students.
Communicate with family/parents to ensure adequate preparation of all participants for upcoming Bar/Bat Mitzvah.
Manage and resolve any concerns or issues as they occur.
Teach Mechina classes.  Seven of each series of nine classes take place on Sunday mornings, while the other two meet on Shabbat morning. The C/T will be teaching students the blessings and special skills needed to participate in their Bar/Bat Mitzvah service. During the second part on Sunday mornings the parents and students participate in a learner's service with Cantor Stoehr and the C/T.
Order and/or create Bar/Bat Mitzvah workbook.
Maintain Bar/Bat Mitzvah resource area on CBS website for use by families.
Torah Reading Program
Coordinate all Shabbat morning, weekday and holiday Torah readers (excluding Rosh Hashanah and Yom Kippur) and provide support as needed (e.g. teaching, audio files, coaching), ensuring that there are competent readers for all aliyot.
Keep detailed accounting of Yad Squad (congregation members who volunteer to read on a regular basis) benchmarks, for purposes of annual acknowledgements.
Coordinate and provide support (teaching, audio files, coaching) to Bar/Bat Mitzvah families and those celebrating other smachot to enable family members to read Torah competently.
Job Qualifications
Bachelor's degree
Advanced education in Judaic studies preferred
Proficiency in Hebrew reading/comprehension
Proficient in Shabbat service liturgy
Experience in teaching Torah/Haftarah