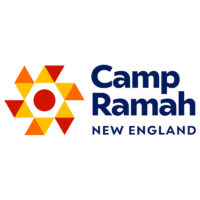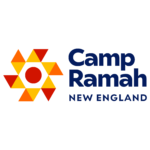 Website Camp Ramah in New England
Ramah New England, an organization running a coed Jewish overnight camp and two Jewish Day Camps, and member of the Ramah Camping Movement of Conservative Judaism (winter office – Norwood, MA) is hiring a Comptroller.  The Comptroller will help lead day to day financial operations, which include accounting, accounts payable, accounts receivable and payroll.
The position requires a combination of strong interpersonal skills and organizational skills, in addition to great customer service instincts. Requirements include CPA, experience with QuickBooks, MS Word, Excel and Outlook, competency working with database systems, and excellent written and verbal communication skills. Minimum of 6 years supervisory experience, experience in a complex nonprofit with multiple programs preferred. Experience managing reporting, budget development, accounts payable and receivable, payroll and accounting. Impeccable attention to detail and commitment to establishing and adhering to rigorous internal controls.
The Comptroller will work in the Boston area (Norwood) from September to early June with the option then to work from Norwood during the camp season or at the overnight camp in Palmer MA.
Please e-mail resumes or write for more information to Ed Pletman, COO.  (ACA Accredited)
Comptroller Job Description:
Supervision of Finance Associate responsible for data entry, deposits and payments, scholarship process
Oversee all accounts, ledgers and reporting systems ensuring compliance with appropriate standards and regulatory requirements.
Maintain internal control and safeguards for receipt of revenue (tuition, fundraising and program) expenses, and program budgets and actual expenditures.
Lead month-end close process, including journal entries and revenue recognition.
Ensure accuracy and effectiveness of donor tracking and communication systems in partnership with Development professionals.
Consistently analyze financial data and present financial reports in an accurate and timely matter
Clearly communicate monthly, quarterly and annual financial statements
Monitor progress and changes and keep Senior Leadership abreast of the organization's financial status.
Assist leadership in the annual budgeting and planning process.
Administer and review all financial plans and compare to actual results with a view to identify, explain and correct variances as appropriate.
Support the CEO and COO in engaging the Board of Directors and Finance Committee around issues and trends in financial operating models and delivery.
Prepare internal financial materials for the annual financial audit and 990 return process by the outside audit firm.
Salary range starts at $90,000/year, commensurate with experience. Generous PTO. Comprehensive health, and dental insurance package.