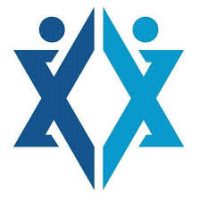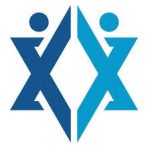 Columbia/Barnard Hillel
Role Overview
Join Columbia/Barnard Hillel as our Senior Jewish Educator to help enrich the lives of students and shape the future of Jewish life on campus. As SJE, you're the rabbi/educator for Jewish students who would never have guessed they'd love to have coffee with a rabbi/educator. As an authentic Jewish role model, you'll develop and maintain relationships with un- or under-engaged Jewish students, and create rich and deep Jewish learning experiences. As an integral member of our engagement team, our Senior Jewish Educator will spend much of their time on campus, connecting with established student networks such as Greek Life, Residence Advisors, and athletes, to enrich Jewish life at Columbia and Barnard. The Senior Jewish Educator is supervised by the Assistant Director and works closely with the entire student life staff.
What You'll Do
·         Identify needs of the Jewish communities on campus that are underserved and develop strategies for meeting these needs with proven community organizing and outreach methods.
·         Build relationships with approximately 180 – 200 students from diverse backgrounds through meaningful conversations and by creating connections to opportunities to participate in Jewish life on campus. A significant portion of these students will be previously uninvolved in Jewish life.
·         Develop and support vibrant Jewish experiences, one-on-one or small group learning, and educational programs, including immersive trips, as students find relevant. Pilot creative, new educational approaches and initiatives on campus.
·         Develop and nurture relationships with University student life professionals, religious life staff, and the local Jewish community.
·         Develop curriculum, cultivate community, and facilitate Jewish educational fellowships.
·         Bring holiday celebration and observance out of the Kraft Center for Jewish Student Life and onto campus in ways that are authentic but not necessarily traditional.
·         Work closely with our engagement team to ensure that students who are first connecting to Jewish life on campus are connected to a content-rich experience.
A typical day might include…
·         Having coffee with a student who you met at their first Shabbat dinner last week.
·         Working with a colleague to plan a session for Judaism & College Life, a cohort-based discussion group for under-engaged first year students.
·         Meeting with a Greek Life Fellow to help them plan a Shabbat dinner for their house.
·         Connecting with someone from Residence Life to talk about partnering to bring a Hanukkah celebration to all Columbia dorms.
·         Meeting with the engagement team about what on campus presence will look like for Hanukkah.
What You've Accomplished
·         Rabbinic ordination or an advanced degree in Jewish studies, Jewish education or a related field.
·         2+ years of relevant work experience. Experience in grassroots community organizing, Hillel, youth movements, camping, or experiential Jewish education is helpful.
·         Proven success in community building and outreach, and previous experience in program visioning and implementation.
·         Training and experience in counseling, administration, development/fundraising is desirable.
What You'll Bring to the Job
·         A strong knowledge base of Jewish content, ranging from traditional Jewish texts to contemporary Jewish wisdom, culture and unconventional Jewish sources.
·         Expertise in leading complex conversations about Judaism and Israel in a way that is approachable and meets students at various points in their personal Jewish journeys.
·         A commitment to creating an inclusive, vibrant and pluralistic Jewish community.
·         A strong entrepreneurial spirit. Things may not always go according to plan, but you must be willing to take risks and learn from your wins as well as your losses.
·         Confidence initiating and running programs, and comfort asking questions.
·         Creative problem-solving, proactive communication, and collaboration.
·         Ability to collaborate across teams both inside and outside of Hillel.
What You'll Receive
·         Competitive salary in the non-profit marketplace.
·         A comprehensive benefits package, including health insurance, Group Supplemental Retirement Annuity (GSRA), pension plan, life insurance, Long Term Disability (LTD), Flexible Spending Plan, generous vacation/sick time, and parental leave.
·         Great professional development, mentoring, and skill building opportunities.
·         Travel regionally and abroad, particularly to Israel.
About Columbia/Barnard Hillel
Columbia/Barnard Hillel is an exciting, fast-paced, intellectually rigorous work environment. We are a high energy, dedicated team of professionals committed to enriching the Jewish experience of our students. Serving as the platform and umbrella for Jewish Life on Campus, Columbia/Barnard Hillel serves the students at Columbia University, Barnard College, and The Jewish Theological Seminary. There is a large and very active Jewish community based in the Kraft Center for Jewish Student Life and around campus. While more than 1,000 Jewish students are involved with Hillel, there are many students who have not found their Jewish niche on campus.
About Hillel International
In 1923, Rabbi Benjamin Frankel started Hillel with humble means, a noble mission and a breathtaking vision: to convey Jewish civilization to a new generation. Today, Hillel International continues to enrich the lives of Jewish students and is the largest Jewish campus organization in the world at more than 550 colleges and universities across North America and around the world. As Hillel evolves as an organization, the mission remains steadfast: to create lasting connections with every Jewish student that foster an enduring commitment to Jewish life, learning, and Israel and train them to become the next Jewish leaders.
Columbia/Barnard Hillel is affiliated with Hillel International. Hillel International enriches the lives of Jewish students so they may enrich the Jewish people and the world, and envisions a world where every student is inspired to make an enduring commitment to Jewish life, learning and Israel.
To Apply
Apply at www.Hillel.org/Jobs and include your resume and cover letter.
New Applicants: Select Apply for this Position to submit your application and create an account.
Previous Applicants: Scroll to the Previous Applicants section. Please input your e-mail address and password to login, and select Add to My Jobs to login and submit your application.
Apply here: http://www.Click2Apply.net/kg3w7yd97zqz27dh
PI107019278