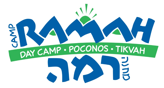 Day Camp Director – Ramah Day Camp Philadelphia
Full Time
Closing date: Jul 1, 2021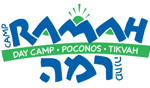 Website Camp Ramah in the Poconos
Camp Ramah in the Poconos and Ramah Day Camp
Day Camp Director – Ramah Day Camp Philadelphia
Principal Responsibilities:
Our Day Camp Director is the primary professional responsible for the day-to-day, summertime, and year-round operations of our Day Camp programs located in Melrose Park PA. The Day Camp Director oversees a camp program that serves over 300 campers and 100 staff members each summer, and strives to connect our campers to their Jewish community through innovative, educational programming throughout the year.  Our Director is responsible for recruiting and retaining a healthy camper enrollment, as well as hiring, training, and supporting a fabulous staff. The Day Camp Director is expected to craft and manage an annual Day Camp budget that exceeds 1 million dollars.
The Day Camp Director will work in complementary partnership with Camp Ramah in Poconos personnel as part of a single organizational structure, and will be supervised by our Executive Director.
Primary Responsibilities include:
Year-Round Responsibilities:
Coordinating recruitment & retention efforts throughout the year in order to maintain a healthy camper enrollment each summer.
Creating and managing a year-long calendar of events, including but not limited to, open houses, community events, camper reunions, etc.
Recruiting, interviewing, hiring, and training a full roster of talented, dedicated, and inspiring staff members who make Ramah Day Camp a warm, nurturing environment.
Designing a summer calendar, including daily programming, specialty tracks, tripping, and special events.
Attending and participating in several yearly conferences, including those related to the National Ramah Commission, the American Camping Association, the Foundation for Jewish Camp, and the Jewish Agency training seminar in Israel.
Working alongside our Director of Institutional Advancement in order to identify and actualize fundraising projects for organizational advancement.
Serving as the primary professional on our Day Camp Committee, a standing sub-committee of our Board of Directors.
Working alongside our Tikvah Director, continuing to maintain and expand upon the Tikvah (Special Needs) offerings at our Day Camp, ensuring the creation of an inclusive Jewish environment.
Creating, analyzing, and managing a comprehensive annual budget, working alongside our Executive Director, Director of Finance and Operations, and our Finance Department.
Serving as the main contact person for negotiating and maintaining contracts with relevant entities relating to the program.
Partnering with the Executive Director and the Board of Directors in determining strategic vision, long-range and short-range planning for the Day Camp.
Summertime Responsibilities:
Managing the day-to-day operations of a safe, fun, and experiential Jewish day camp.
Supervising all aspects of camper-care; and alongside a team of professionals, caring for the physical and emotional well-being of all of our campers and staff.
Creating the most amazing, inspiring, and all-out-fun Ramah Day Camp experience each and every summer.
Inspiring the next generation of Jewish leaders in our community.
Suggested Qualifications:
Master's Degree or higher in the fields of education, Jewish education, special needs education, social work, or significant experience in the field of day or overnight camp etc
Extensive administrative experience working in a professional environment.
Familiarity with and affinity for Jewish camping, and preferably the mission of Camp Ramah in particular.
Fluency or Proficiency in the Hebrew Language is preferred; alongside a commitment to the joys of Jewish living.
Competitive Salary and Package commensurate with experience.
Resumes and Cover letters should be sent to Rabbi Joel Seltzer, executive director at jobs@ramahpoconos.org
www.ramahpoconos.org
www.ramahdaycamp.org