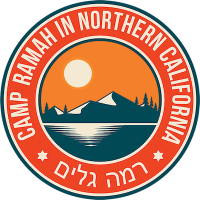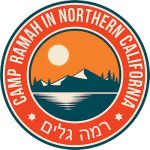 Website Camp Ramah in Northern California
Camp Ramah in Northern California (also known as Ramah Galim, "Ramah of the Waves") is an innovative Jewish summer camp located along the beautiful shores of Monterey Bay, California. Ramah Galim offers an overnight camp experience that combines the excitement of specialty programming in ocean exploration, performing arts, and adventure sports with the cherished traditions, nurturing environment, and community-building of a traditional Ramah Camp.
Business Administration
Support the onboarding of new staff

Coordinate and manage employee onboarding and HR forms through Paycom and Campminder
Receive, track, and process staff forms
Follow up with staff regarding outstanding forms

 Work with the business team to manage and run the Campminder database system including, but not limited to, setting up and running reports; troubleshooting, verifying, and updating contact information; establishing and updating accounts appropriately when camper enrollments and staff change
Manage billing preferences and payment methods in the Campminder database system.
Work with the business team to manage and update the donor database, send and track donor letters, and support other donor communications and ongoing development efforts
Work with the business team to coordinate bulk mailings
Work with the business team to coordinate and reconcile organizational purchasing and payments to vendors
Support financial assistance application process by anonymizing applications, reviewing submissions, entering scholarships into camper database, tracking awards received, and coordinating with the business team to ensure a smooth and respectful process for camp families
Help coordinate the management, development, and compilation of American Camp Association Accreditation policies and processes
Serve as the logistical liaison for camp operations and travel as needed
Registration & Management
Review camper applications and register campers
Process camper deposits and payments, coordinating with Business Manager as needed
Coordinate camper related paperwork; receiving, tracking, and processing camper forms; follow up with camper families regarding outstanding forms
Communicate with camp families through email, phone, and Constant Contact about registration, payment, forms, summer preparation, and to answer general questions
General Duties
Attend all staff meetings and conferences as appropriate for the position, the Ramah Galim year round team, and National Ramah programs
Support camp programs as needed year round, including assisting in the set up and take down of camp as needed
Serve as a positive role model in discharging all specific duties assigned
Be an ambassador for camp in the community, at planned events and informally as needed
Receive and respond to all forms of communication in a timely manner:  e-mail, phone, mail, telephone, and fax
Roles/duties may be adjusted to meet the needs of the developing camp program, site, and staff, and to facilitate the ongoing professional development of the Business Associate.
Interested applicants can email Rabbi Sarah Shulman at sarah@ramahnorcal.org.