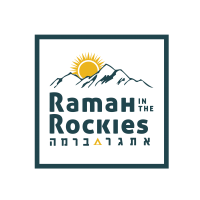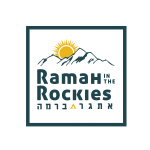 Website Ramah in the Rockies
Position Purpose: Ramah in the Rockies (RR) is looking to hire a full-time Camp Life Director (CLD) to oversee camper recruitment and year round engagement. The CLD will work closely with the camp leadership team: to hire, supervise, and support staff; to engage young adult alumni; to oversee the camp's summer program; and to work closely with the board and staff to grow and improve the camp. The ideal candidate will have strong interpersonal, organizational, and pedagogical skills as well as significant camp experience.
Year-round Responsibilities (September through May)
Cultivate Young Leaders & Potential Staff:
Work in partnership with Executive Director to seek out, interview, hire, train, and support Ramah summer staff
Oversee leadership development opportunities for staff and alumni after the camp season
Plan and implement pre-summer staff training opportunities
Camper Recruitment and Retention
Oversee camper and staff retention, including soliciting all families and staff for post-summer feedback
Meet with potential campers and their families at online information sessions, over the phone and at Colorado based communal events
Create, implement and track recruitment plan for campers based on existing models and trends used by camp. Implement new ideas as needed
Contact families for follow-up conversations
Be a liaison between camper families and other year round support staff
Represent Ramah in the Rockies at local Colorado recruitment events
Project Coordination
Maintain metrics for recruitment and engagement work
Coordinate social media and other publicity around recruitment events and other Ramah happenings in the community. Engage outside help as needed
Oversee development of curriculum and other programmatic initiatives for the summer, along with the Executive Director and the Program Manager
Plan Camp Wellness
Review all camper applications, noting which campers need additional followup. Oversee pre-camp follow up and planning
Plan and implement the pre-camp orientations for camper families.
Work with parents and home-professionals to create individualized plans for campers who will need additional assistance to succeed at Ramah in the Rockies.
Summer Responsibilities (June through August)
Implement overall camp program and new camp initiatives in partnership with Executive Director, Hanhallah (senior staff), and other staff
Promote a positive environment that fosters fun, safety, and our camp's values
Oversee the camp wellness program
Develop the staff training curriculum, including overseeing the staff week program.
Have a strong and motivating presence – get out of the office, proactively get to know campers and staff, monitor and direct appropriate behavior in camp activities, and be a part of camp!
Problem solve issues in the operation of camp activities, equipment, and/or programs as they arise
Communicate and coordinate with parents – including both positive feedback and issues as they arise
Be a Jewish role model for camp – teach, mentor, deliver divrei Torah, as fitting
Run meetings and ongoing training workshops for counselors and other groups of staff in partnership with other senior staff
Evaluate summer program, suggest and implement changes in partnership with year-round team
Perform any other reasonable duties as directed by the Executive Director for the successful operation of the camp
Reporting Relationships
CLD will report to the Executive Director
CLD will directly supervise the year round program manager and a few part time employees/ contractors
CLD will have multiple reports during the summer season, most notably, the Director for Camp Wellness
Qualifications:
Experience in administrative roles in camp and other settings; excellent management skills
Experience in the development and delivery of programs and activities for similar population
Outstanding ability to work both independently and as part of a team
Integrity, patience, adaptability, sense of humor, enthusiasm, and a commitment to serve Jewish youth
Ability to train, motivate, support, share insights & ideas with, and supervise staff
Physical Aspects of the Position:
Ability to communicate and work with groups participating and provide necessary instruction to campers and staff
Ability to observe camper/staff behavior, assess its appropriateness, enforce appropriate safety regulations and emergency procedures, and apply appropriate behavior-management techniques
Visual and auditory ability to identify and respond to environmental and other hazards related to the activity
Physical ability to respond appropriately to situations requiring first aid. Must be able to assist campers in an emergency (fire, evacuation, illness, or injury) and possess strength and endurance required to maintain constant supervision of campers.
The Ideal Candidate:
Has an MSW (or equivalent), is passionate about working with youth, and excited to be a Jewish educator
Has at least (5) years of work experience including at least (2) years of managing a team of people
Is a Colorado resident, or willing to relocate to Colorado by September 2021.
Must have the ability to be in-residence at camp from ~June 1-~August 15 during the summer
Available to start full-time by April 15, 2021
Can travel occasionally and work some weekends and evening events throughout the year both in Colorado on the ranch and potentially elsewhere throughout the year
Must be 21+, safe driving record, and ability to pass clean criminal background check
Compensation and Benefits:
Flexible work hours during the year and work-from-home option
Salary: Ramah in the Rockies has a sliding scale for Director salaries of $60,000 to $80,000 based on credentials, experience and service within the organization
Benefits: Ramah in the Rockies has a carefully detailed benefits structure including health insurance premium reimbursement, retirement match plan, parental leave, technology allowance, and education stipend. More specific details can be provided here.
Participation in National Ramah Commission Assistant Director Cohort
Paid time off (vacation, sick days and Jewish holiday)
To Apply: Please send resume, professional writing sample (Blog post, article, or similar), and cover letter to Rabbi Eliav Bock: eliavb@ramahoutdoors.org. Please explain why you are interested in the position, and why you would be the best candidate for the position.
About Ramah in the Rockies
The Mission of Ramah in the Rockies is to nurture the character development of Jewish youth by providing them the opportunity to challenge themselves physically, intellectually, and spiritually. Ramah in the Rockies is a rustic outdoor adventure organization located 90 minutes from Denver near Deckers, Colorado on a 360 acre ranch. More information about our organization can be found at www.ramahoutdoors.org.