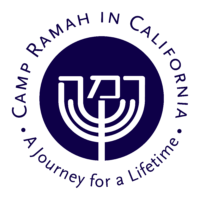 Assistant Director of Development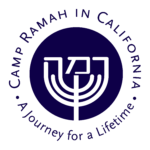 Website Camp Ramah in California
The Opportunity:
Camp Ramah in California is seeking a driven, organized, results-oriented, and passionate
leader to serve as Assistant Director of Development. This position will serve as a senior
member of the Development team and as a lead fundraising strategist for the organization.
This role is a tremendous opportunity for the right candidate to forge relationships with new and
existing donors and to set the strategic and creative vision for Ramah alumni and the donor
experience. The ideal candidate must be a highly articulate communicator, a skilled relationship
builder, and have demonstrated success in a fundraising role.
You are looking for: 
A full-time position based in Encino, Camp Ramah in California is offering a salary range of
$80,000 – $100,000 based on experience, matching 403B, group health coverage for
participating employees, as well as sick and vacation time.
We are looking for:
A self-starter that is eager to develop relationships and raise dollars. Reporting to the Chief
Development Officer, the Assistant Director of Development will work to support Camp
Ramah through the entire development cycle: from prospect identification to donor
cultivation, solicitation, and stewardship. In addition, the Assistant Director will write
proposals to individuals and foundations; represent Camp Ramah at parlor meetings; and
attend and oversee fundraising and alumni engagement events.
The Assistant Director of Development will be responsible for the identification, cultivation,
solicitation, and stewardship of a portfolio of prospects and donors and will work to
deepen our donors' involvement in and connection to Camp Ramah, becoming one of
their top philanthropic priorities.
The successful candidate is expected to raise gifts at the four-figure level and work
collaboratively to elevate supporters to higher levels of giving to achieve institutional
development goals.
Responsibilities:
Carry a portfolio of appropriately matched donors/prospects.
Solicit/co-solicit upgrades and for our unrestricted fund.
Develop sustainable points of engagement for supporters and alumni.
Develop, cultivate, and manage alumni, donors, and prospects via personal touches.
Implement, execute and/or manage events.
Develop and implement strategies for the Annual Campaign that include telemarketing,
direct mail, email, web, social media, and text messaging in collaboration with marketing
and communications departments.
Support donor management database maintenance and generate reports.
Maintain accurate files of alumni, donors, and prospects.
Assist in the formulation of plans and organization of the Development department.
Attending events and meetings as required, including some evenings and weekends.
Additional responsibilities as otherwise assigned.
Requirements:
Passion and excitement for ensuring the Jewish future through Jewish camping.
Minimum of five to seven years' experience in fundraising, community development, alumni affairs, or sales.
Bachelor's degree required, Graduate degree in a related field is preferred.
Demonstrated skills, knowledge, and experience in donor engagement.
Strong creative, strategic, analytical, organizational and personal skills.
Proficiency with Microsoft Office, specifically Word and Excel
Commitment to working with shared leadership and in cross-functional teams.
Excellent oral and written communications skills.
Ability to write copy for external publications.
Ability to manage multiple projects at a time.
Experience working with volunteers is desirable.
Experience with Blackbaud Raisers Edge, or other database applications strongly preferred.
Familiarity with Jewish organizations preferred.
Camp Ramah is committed to providing equal opportunity to all employees and applicants. Our
policy is to recruit, hire, train, and reward employees for their individual abilities, achievements,
and experience without regard to race, color, religion, sexual orientation, age, national origin,
disability, marital, military status, or any other characteristic covered by law.
Please send cover letters and resumes to [email protected].