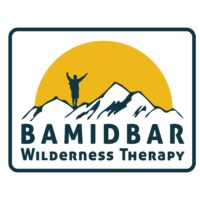 Communications and Admin Coordinator
Website BaMidbar
POSITION PURPOSE
The Communications & Admin Coordinator supports the entire BaMidbar team through communications and development implementation, database and technological systems management, and administrative support for day-to-day operations.. They will support the implementation of BaMidbar's marketing and outreach strategy and be involved in disseminating all of BaMidbar's digital communications. They will also support best practice operational standards and processes, including data collection, database management, and data integrity within BaMidbar's CRM and Electronic Health Records software.
CORE RESPONSIBILITIES
Communications & Development Support (40%)
Work with BaMidbar's Development Director, program staff, and outside vendors (communications consultants, graphic designers, etc.) to execute BaMidbar's communications strategy, including:
Social Media: Input content into multiple platforms like Facebook, Instagram, Twitter, Snapchat, LinkedIn, and Youtube
Email Campaigns: Oversee formatting and distribution of monthly newsletters and blogs in Pardot
Website: Regularly update and maintain BaMidbar's website
As needed, create content for social media, blogs, newsletters, website copy, mass emails, and marketing materials
In collaboration with Development Director, assist with management of fundraising operations including:
Oversee grant reporting calendar and reminders
Implement gift processing, reporting, and acknowledgement standards
Support prospect research and pipeline development
Implement direct mail campaigns
Using various reporting tools, measure and monitor the success of communications and development efforts
Database & Technological Management (40%)
Manage BaMidbar's Customer Relationship Management (CRM) software (Salesforce) and Electronic Health Records (EHR) software, including data entry and cleaning
Instruct the BaMidbar team on CRM and EHR protocols and maintenance procedures
In Salesforce, build and manage queries, reports, forms, and surveys for participant tracking, outcome and evaluation measurement, development, and communications needs
Support program and participant registration forms creation and paperwork tracking, surveys, participant communications, and follow up communications
Manage other technological systems including Pardot, Salesforce, EHR, Zoom, phone and communications systems, website, Jotform, etc. and provide technical support to BaMidbar staff as needed
Office Management (20%)
Monitor the main phone line, respond to phone calls and voicemails, and assist with managing multiple email accounts, and process mail
Support additional administrative tasks as needed, including ad hoc project support, ordering and managing office supplies and swag, shipping participant materials, supporting calendaring for senior staff, managing staff birthday and anniversary celebrations, organizing staff travel, etc.
YOU ARE:
Deeply passionate about BaMidbar's mission and vision and feel a personal affinity to our work
Someone with an entrepreneurial spirit, who loves creatively solving problems and navigating obstacles
A flexible and adaptable individual who is excited to work in a rapidly growing and changing organization
A hands on team player who brings enthusiasm, a sense of humor, openness, and a strong work ethic
Ruthlessly organized with a high attention to detail
NEED TO HAVE'S
Exceptional written and verbal communication skills
Tech savvy, with knowledge and understanding of social media, CRM software, email marketing services, basic website development and management, and marketing analytics, and interest in continuing to learn as technology evolves
Strong time management skills, with ability to work independently, juggle multiple tasks, and oversee projects to on-time completion
Open, inclusive, and team-oriented work style
NICE TO HAVE'S
Direct experience managing Salesforce, Pardot, and WordPress
Familiarity with Electronic Health Record Systems
Copywriting experience
Understanding of Jewish culture, values and cycles, and if not fully understood, a willingness to learn and an appreciation for the cultural aspects of the program
Familiarity with experiential and outdoor education programs
Familiarity with  therapeutic programs
BaMidbar is an equal opportunity employer, and we strongly encourage people with diverse backgrounds and identities to apply. Frequently cited statistics show that structurally marginalized groups apply to jobs only if they meet 100% of the qualifications. No one ever meets 100% of the qualifications. We encourage you to break that statistic.
COMPENSATION AND BENEFITS
Position Type: Full-time, Exempt
Salary: $45,000-$60,000
Benefits: BaMidbar has a generous benefits package  including 100% health, dental, vision, short-term disability, and life insurance coverage for employees, a 200 monthly contribution  for dependent's health insurance, 403b retirement plan with employer match, flexible schedule, unlimited time off, generous paid parental leave, remote work stipend, professional development stipend, and more. You can learn more about our benefits here.
Reports To: Development Director
Location: Remote
Travel: Infrequent travel, evening, and weekend work required
TO APPLY
Please use this form to submit a resume, one-page cover letter, and two writing samples.
WHAT TO EXPECT:
This position will be open until it is filled. We recommend submitting applications no later than January 8, 2023. We will acknowledge receipt of your application within three business days. Due to an expected high volume of applications, we will not be accepting phone calls about this role. After initial acknowledgement of receipt of application, we will only be in touch with candidates who move to the first round of interviews. We honor and respect the time that all candidates put  into the hiring process!
We will review applications on a rolling basis until the position is filled.
Candidates who advance to the first round of interviews will meet with BaMidbar's COO and Program & Operations Manager  via Zoom. First round interviews will take place in early January.
Candidates who advance to the second round of interviews will complete a skills-based job simulation assignment.
After completing the job simulation assignments, candidates will have second interviews with members of our full-time team. Second round interviews will take place in the second half of January. References will be checked before the interview. Offers will be made shortly thereafter.
We hope the selected candidate will begin in February or March.
ABOUT BAMIDBAR
BaMidbar envisions a Jewish community that actively supports its members in cultivating mental health and wellness. Our mission is to ensure that Jewish youth and young adults have the confidence, skills, and community support to navigate life's challenges and thrive in the face of adversity. BaMidbar strengthens young people's mental health through clinical and educational interventions.
BaMidbar focuses both on the individual young person and the ecosystem that surrounds them, including family and caregivers, school, peers, and Jewish professionals in settings such as camps, youth groups, Hillels, day schools, and synagogues. BaMidbar integrates a multidisciplinary lens that includes experiential learning, clinically-informed frameworks, and Jewish tradition.