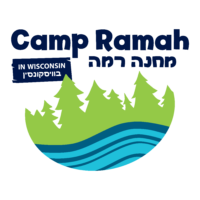 Assistant Director of Development & Alumni Relations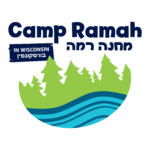 Website Ramah Wisconsin
The Opportunity:
Camp Ramah in Wisconsin is seeking a driven, organized, results-oriented and passionate leader to serve as the camp's Assistant Director of Development & Alumni Relations.  This newly created position will serve as a senior member of the Development team and a lead fundraising strategist for the organization.
As Camp Ramah plans for its 76th summer and beyond, this role is a tremendous opportunity for the right candidate to forge relationships with new and existing donors and to set the strategic and creative vision for Ramah's alumni and donor experience. Ramah in Wisconsin's Assistant Director of Development & Alumni Relations will assume responsibility for maintaining the Annual Campaign and alumni outreach. The ideal candidate must be a highly articulate communicator, a skilled relationship builder, and come with demonstrated success in a business development or fundraising role.
Reports to: Chief Development Officer
Primary Job Responsibilities Include:
Annual Campaign

Collaborate with the Chief Development Officer to identify potential prospects.
Manage correspondence and CRM logging for portfolio donors.
Steward gifts and respond to donor inquiries.
Achieve monthly fundraising goals through face-to-face conversations, both in-person and virtually.
Execute a variety of direct-mail, telemarketing, e-mail, mobile and event fundraising techniques.

Alumni Relations

Plan and coordinate Alumni Impact Campaign, annual alumni fundraising initiative.
Oversee the Ramah Leadership Initiative, a leadership pipeline program.
Assist with alumni reunions both in camp and around the country.

Funder Reporting & Grantmaking
Develop individual grant proposals in accordance with each grant-making organization's preferences.
Manage the process of supplying progress reports when required by a grant-making organization.
Research grant-making organizations and analyze them to identify likely funding sources for specific projects and programs
Ideal candidates will possess the following credentials and skills:
3+ years of experience in business development, fundraising, or related field.
Competency in prospect identification, cultivation, and stewardship plans.
A strong desire to cultivate sales skills.
A strong passion for, and commitment to, strengthening Jewish identity.
High energy level and be extremely goal-oriented.
Excellent oral and written communication skills.
Outstanding organizational skills.
Must be self-motivated and able to work both independently and with a team.
Approach opportunities and challenges with confidence and determination.
Resilient and the ability to cope with rejection.
Ability to build trusting and lasting relationships with donors, camper parents, alumni and other partners.
Job requirements:
Some year-round travel as well as work on nights and weekends.
Approximately 3-4 multi-day summer visits to Ramah's campus in Conover, WI.
Regularly scheduled time in year-round office in downtown Chicago, IL and/or Ramah Day Camp in Wheeling, IL.
Organizational Overview:
Now in its 76th year, each season Camp Ramah Wisconsin provides 575+ children and 300+ adults with transformative experiences of vibrant Jewish life seamlessly blended with the joy of summer camp. We serve Jewish campers throughout the Midwest with diverse backgrounds and needs come together to make friends, have fun, develop skills, and enhance their Judaism. Ramah partners with individual donors, organizations, and foundations to address affordability issues across our community, ensuring no camper is turned away from the life-changing experience that is a summer at Camp Ramah in Wisconsin.
Salary range: $75,000-85,000
For more information about Camp Ramah in Wisconsin please visit: www.ramahwisconsin.com