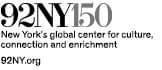 ATiD Jewish Afterschool Program Lead Teacher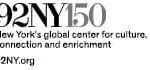 Website 92NY
New York's global center for culture, connection and enrichment.
The 92nd Street Y, NY is seeking lead teachers for our alternative Jewish afterschool experience. Our children learn about Jewish values, holidays, history, and Bible through fun and experiential teaching through art, storytelling, music, drama, text study and group conversations. If you love teaching creatively and instilling joy in children ages 5-12, we would like to hear from you. All candidates must have educational experience, be knowledgeable about Judaism, and be able to create and write original lesson plans. Camp experience is a plus.
Work schedule: Tuesdays from 3:30 p.m. – 6 p.m.
Essential Duties:
Teach and manage a class of 8 – 15 students
Use movement, art, music, and other creative teaching practices while adhering to the ATiD curriculum.
Complete lesson plans 2 weeks in advance, communicate with ATiD staff about materials needed.
Communicate with parents as needed
Attend orientation and two additional professional development sessions