---
The Backcountry Bayit
Since 2016, Reshet Ramah has been proud to partner with the Backcountry Bayit, a home devoted to engaging young Jews in Colorado's Summit County community.
Led by seven distinguished, young Jewish leaders, the Backcountry Bayit's mission is to provide a home in the mountains for the rapidly growing Denver/Boulder Jewish community and to encourage and develop the year-round Jewish community present in Frisco, Colorado, through active outreach, weekly Shabbat meals, and other engaging Jewish programming.
For the past five seasons, the BCB has been a hub for Jewish community in the mountains. It is a place where not only people from Denver/Boulder but from all over the country who visit the area for a ski weekend can enjoy Shabbat with a community and be reminded of what it means to lead a Jewish life wherever they are.
To find out what's happening next at the BCB, check them out on Facebook and Instagram. To register for the next community Shabbat dinner,  fill out this form (and please note that you'll need proof of COVID-19 vaccination in order to register).
For questions, contact Zack Sapinsley at [email protected].
We need your help to build the Backcountry Bayit.  Donate now to contribute to expanding the young Jewish community in Colorado!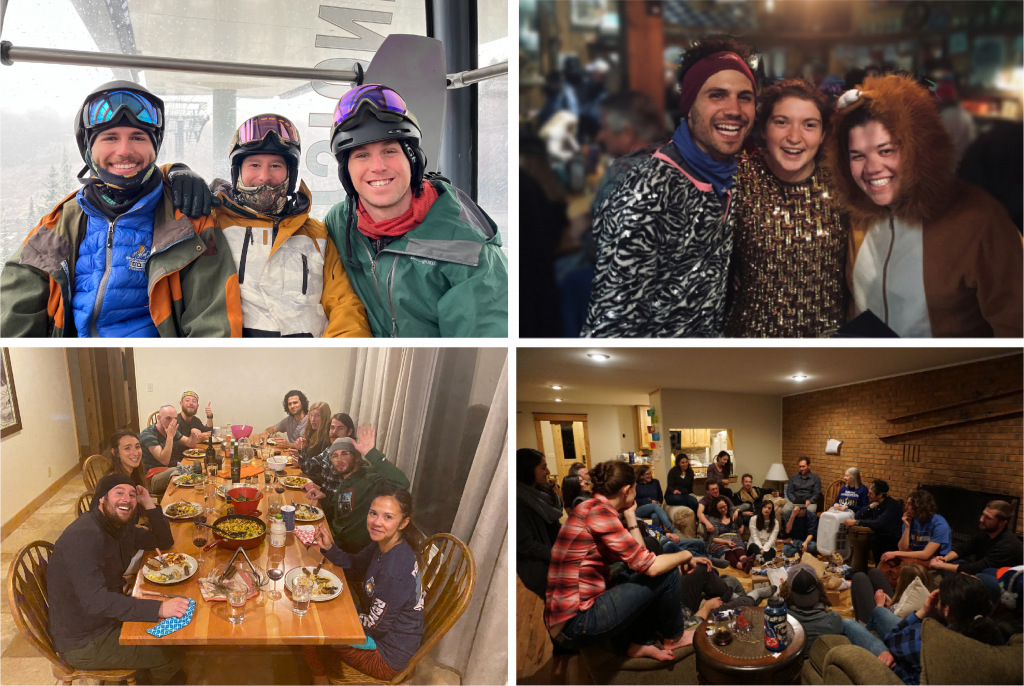 Backcountry Blog