Everyone in the family – not just campers and staff – can participate in a Ramah experience! Learn more about these amazing opportunities: family camps, adult camps and retreats, programs for teens and young adults, travel with Ramah Israel Institute and Reshet Ramah, and programs for families who have children with disabilities.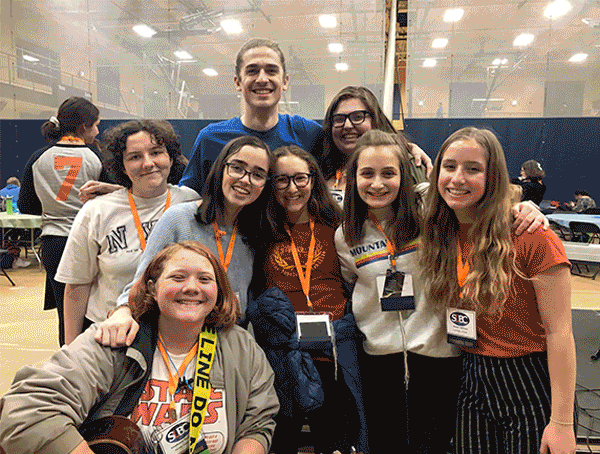 Travel with Ramah Israel Institute (RII) and Reshet Ramah
Adult Camps & Retreats
Family Camps & Retreats
LimmudFest at Ramah Darom | Sept. 4-7, 2020
(partnership with Limmud ATL + SE)
Camp Ramah at Limmud NY 
(Ramah Nyack/Berkshires partnership) 
| Feb. 2021 dates to be announced
Families with Children with Disabilities
Programs for Teens and Young Adults
TRY, the Ramah Jerusalem High School, is a transformative program that offers 10th, 11th, and 12th grade students a fully accredited academic program within a Ramah setting based in Jerusalem. Students from day schools and public schools continue their required and elective courses, participate in an outstanding program in Jewish history and thought, and immerse themselves in Israeli life and culture.
MITF is Ramah's first-ever immersive Israel experience for college graduates ages 21-35. MITF fellows spend an exciting year teaching English in Israeli schools, making a meaningful impact on the lives of their students, learning Hebrew, and living in Jerusalem. This highly subsidized program provides extensive opportunities for personal and professional growth and enrichment. Ramah MITF is a partnership between Masa and the Israeli Ministry of Education.
BaMidbar Wilderness Therapy (a program of Ramah in the Rockies) | ongoing programs
Mifne BaMidbar | Upcoming sessions: March 31 – April 26, 2021; April 28 – May 24, 2021
This four-week, wilderness-based, therapeutic program supports Jewish young adults ages 18-28 struggling with depression and anxiety.
Etgar BaMidbar | July 21-28, 2021
This four-week summer program, designed to support Jewish teens ages 15-17, focuses on building resilience through increased self-confidence, skill-building, and healthy relationships.