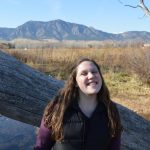 Molly Auerbach – Emory University
Molly Auerbach is a sophomore at Emory University with a Mathematics major and Hebrew minor. On campus, Molly is involved with Hillel board, being a tour guide, and Greek life. She has been attending Camp Ramah in California since 2008, and just finished her third year on tzevet. She is looking forward to getting more involved with the Ramah Alumni network and strengthening it on the Emory campus.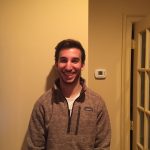 Noah Averick – University of Pittsburgh
Noah is a sophomore at the University of Pittsburgh majoring in Philosophy and getting a certificate in nonprofit management. Noah went to Ramah in the Poconos for 11 years, and has spent the last 3 years as a counselor. He cannot wait to go back this summer and have another amazing experience!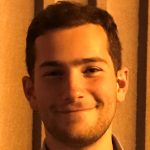 Alex Harris – University of Michigan – Wisconsin
Alex is from Deerfield, IL and has been a Ramahnik for 15 years. He was a camper for 7 summers at the Ramah Day Camp and Ramah Wisconsin, and spent a summer on Ramah Seminar in Israel. This past summer he completed his third year on tzevet at Ramah Wisconsin. Alex attends the University of Michigan and is majoring in Judaics and International Studies. When he's not studying he is busy playing basketball, playing music or just playing around.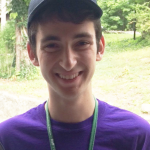 Paul Horvath — Princeton University
Paul Horvath has been a proud Ramahnik since he was five years old. He attended Ramah Nyack for five summers, then Berkshires for seven as a camper and two more on staff. Paul is a sophomore at Princeton University, where he is on the board of the Conservative minyan. He cannot wait to bring Ramah to college and to return to camp this coming summer.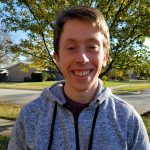 Jacob Levy – Indiana University
Jacob is a sophomore at Indiana University majoring in Jewish Studies. He is a proud alum of Camp Ramah in Wisconsin and is looking forward to returning this summer for his third year on staff. While at IU, Jacob is involved in the Hillel on campus as well as a variety of student organizations. In his free time you can find him biking the streets of Bloomington or hanging out with friends. He is super excited to be a part of the Ramah College Network Fellowship and cannot wait to help create a warm and welcoming community for Ramah alumni on campus.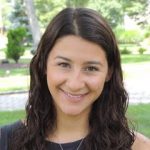 Alli Moses – Muhlenberg College – Northern California
Alli Moses grew up attending Golda Och Academy and is currently a Senior at Muhlenberg College, double majoring in Jewish Studies and Psychology.  This past summer was her very first summer as part of the Ramah community, working as a Sgan Rosh Edah at Camp Ramah in Northern California.  Alli can always be seen singing a song from shirah or doing a rikud dance, and she is excited to bring the magic of summer to the Jewish community at Muhlenberg!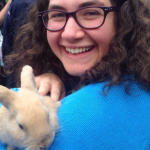 Tova Perlman – Brandeis University
Tova Perlman is a senior majoring in Art History and minoring in African American Studies at Brandeis University. She is from Pittsburgh, PA, attended Ramah Wisconsin (Nivo '11) and was an Adom yom sport captain (she and Ben Platt have so much in common). Tova is involved in Brandeis Bridges, a group which creates dialogue between black and Jewish students on campus. She is also a tour guide at the Rose Art Museum, serves on the Library Council, and is involved in Brandeis Hillel. In her free time, she enjoys going on Facebook, making shticky videos, and of course, talking about camp. Tova is very excited to bring the Ramah spirit to the Brandeis campus!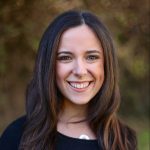 Jenna Roth – Muhlenberg College – Nyack
Jenna is a proud member and Rosh Edah at Camp Ramah in Nyack. She grew up attending Solomon Schechter Day School and is now a student at Muhlenberg College where she is studying Jewish Studies and Psychology. She recently studied abroad at Hebrew University as a Nachshon Project Fellow where she had the opportunity to grow her Jewish leadership and hopes to pursue a career as a Jewish professional.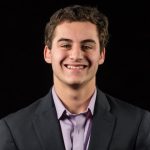 Sam Roth – University of Pennsylvania
Sam is a sophomore at the University of Pennsylvania studying Statistics and Management in the Wharton School. He was a camper at Ramah Nyack from Kochavim Adom to Chalutzim Tzahov, and has been on Tzevet Tzeirim at Nyack for the past three summers. His all-time favorite camp moment was captaining the winning Maccabiah team two summers ago and celebrating with all of his chanichim! When not doing rikkud at camp, he spends most of my time working with the TAMID Group at Penn and exploring Philadelphia.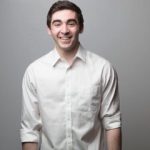 Joseph Rudoler – University of Pennsylvania
Joey is a sophomore at the University of Pennsylvania majoring in Physics and minoring in English and Music. He attended Ramah Poconos for nine summers altogether – six as a chanich and three on tzevet. His proudest accomplishment is winning the first annual All-Camp Knockout Tournament on Boker Balagan during his Shoafim summer. Nowadays, Joey spends his time practicing, performing, and hanging out with Penn's Jewish a cappella group, the Shabbatones.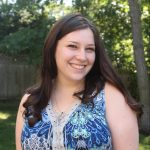 Deb Siegel – Binghamton University – Berkshires
Deborah is a lifelong camper and staff member of Camp Ramah in the Berkshires. Originally from Long Island, Deborah is currently a sophomore at Binghamton University, where she studies Human Development, Education, and Spanish. After working in the Breira program for the past two summers, she is looking forward to pursuing a career in the special needs community.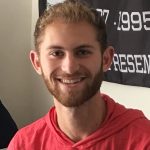 Sammy Tolub – University of Maryland
Sammy Turk Tolub is a sophomore at the University of Maryland majoring in Psychology. He is very involved with the Jewish community on campus and can usually be found singing in the Jewish a cappella group, Kol Sasson. Sammy is a lifelong camper and staff member of Camp Ramah in the Poconos and can't wait to bring the magic of camp to the UMD campus!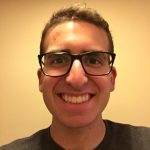 Ethan Weiner – Washington University, in St. Louis – Wisconsin
Hello Ramah people! My name is Ethan Weiner and I have been going to Camp Ramah in Wisconsin since I was 5 years old. Ramah has been such a formative part of my life and I'm so excited to tell people how much I love it this year at Washington University in St. Louis, where I am a sophomore planning to major in Chemistry. I can't wait to help Ramahniks maintain their connection with Ramah, and maybe even convince others to join the community!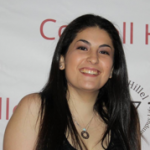 Michal Weiss – Cornell University
Michal is a sophomore at Cornell University in Ithaca, New York, majoring in neurobiology and minoring in psychology. She has spent eight summers as a camper and counselor at Ramah in the Berkshires and is excited to return to Wingdale in 2018. In her spare time, Michal is active in many organizations on campus including Hillel, her service fraternity, and a mental health advocacy group.