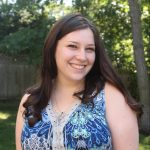 Deb Siegel – Binghamton University – Berkshires
Deborah is a lifelong camper and staff member of Camp Ramah in the Berkshires. Originally from Long Island, Deborah is currently a sophomore at Binghamton University, where she studies Human Development, Education, and Spanish. After working in the Breira program for the past two summers, she is looking forward to pursuing a career in the special needs community.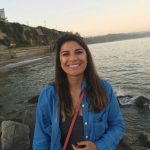 Ariel Starr – University of California, Berkeley – Northern California
This summer working as a counselor Ramah Galim was my first camp experience and I couldn't be more excited to return! I am currently a junior at UC Berkeley majoring in Society and Environment with a concentration in Bioethics. I can't wait to team up with Ramahniks to brighten our campus with rikud and friendship bracelets!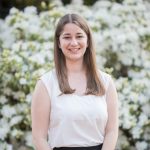 Pamela Kekst – University of Maryland – Nyack
Pamela Kekst is a junior at University of Maryland majoring in Psychology and minoring in Jewish Studies. She is very involved on campus giving tours to prospective Terps and building Jewish community at Hillel. She was a camper at Ramah Canada, but after going on TRY, she has spent the past three summers on staff at Ramah Nyack, where she loves working with middle school campers. In her free time, she loves to travel and visit camp friends!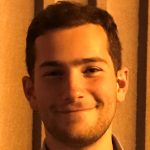 Alex Harris – University of Michigan – Wisconsin
Alex is from Deerfield, IL and has been a Ramahnik for 15 years. He was a camper for 7 summers at the Ramah Day Camp and Ramah Wisconsin, and spent a summer on Ramah Seminar in Israel. This past summer he completed his third year on tzevet at Ramah Wisconsin. Alex attends the University of Michigan and is majoring in Judaics and International Studies. When he's not studying he is busy playing basketball, playing music or just playing around.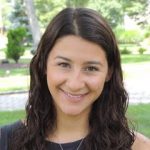 Alli Moses – Muhlenberg College – Northern California
Alli Moses grew up attending Golda Och Academy and is currently a Senior at Muhlenberg College, double majoring in Jewish Studies and Psychology.  This past summer was her very first summer as part of the Ramah community, working as a Sgan Rosh Edah at Camp Ramah in Northern California.  Alli can always be seen singing a song from shirah or doing a rikud dance, and she is excited to bring the magic of summer to the Jewish community at Muhlenberg!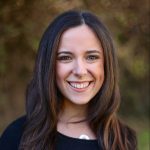 Jenna Roth – Muhlenberg College – Nyack
Jenna is a proud member and Rosh Edah at Camp Ramah in Nyack. She grew up attending Solomon Schechter Day School and is now a student at Muhlenberg College where she is studying Jewish Studies and Psychology. She recently studied abroad at Hebrew University as a Nachshon Project Fellow where she had the opportunity to grow her Jewish leadership and hopes to pursue a career as a Jewish professional.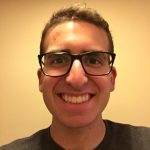 Ethan Weiner – Washington University, in St. Louis – Wisconsin
Hello Ramah people! My name is Ethan Weiner and I have been going to Camp Ramah in Wisconsin since I was 5 years old. Ramah has been such a formative part of my life and I'm so excited to tell people how much I love it this year at Washington University in St. Louis, where I am a sophomore planning to major in Chemistry. I can't wait to help Ramahniks maintain their connection with Ramah, and maybe even convince others to join the community!